10 Grindsploitation Films You Need To See
Grindhouse action that will put you in traction.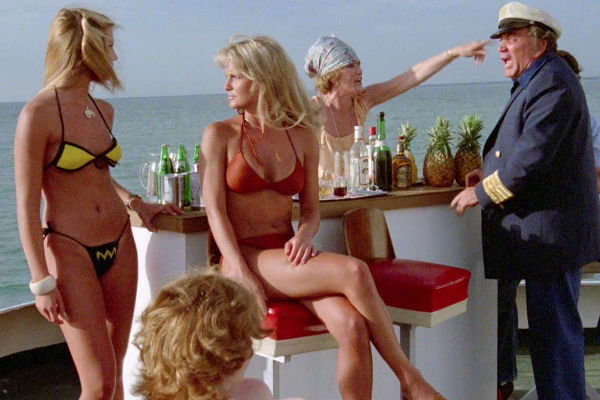 Credited to 38 writers and directors, 2016€™s Grindsploitation is the ultimate homage to exploitation cinema, a two-and-a-half hour anthology consisting entirely of fake grindhouse trailers. Among the directors are Lloyd Kaufman (Poultrygeist: Night Of The Chicken Dead), Donald Farmer (An Erotic Vampire In Paris) and porn star Tommy Pistol, which gives you an idea of the content. The movie is released in the UK in October, and in order to whet your appetite for it is Grinsploitation 2: The Lost Reels (€œthe sequel that nobody asked for and nobody wanted€), the fake sequel to the fake anthology. It€™s clearly meant to be a joke because Body Bag Films are releasing the picture on April Fools€™ Day. Promising a mix of shorts, banned scenes and trailers, all filmed in a faux grindhouse style (expect lots of fake scratches and static bars), The Lost Reels throws in all the ingredients you€™d expect - martial arts, demons, Nazis, car chases and zombies. People who are easily upset or have a heart condition are advised not to attend. In order to get you in the mood, here are 10 exploitation movies that every grindhouse aficionado needs to see.