10 Guardians Of The Galaxy Vol. 2 Rumours You Need To See
4. Adam Warlock Will Show Up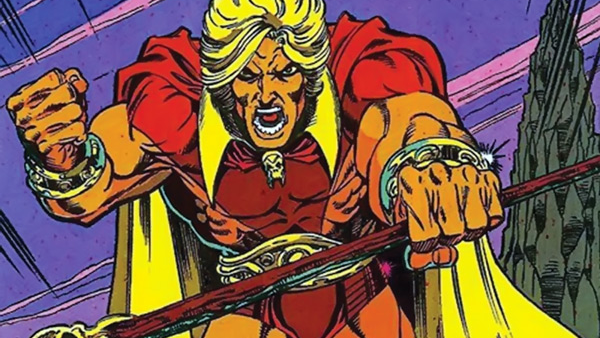 After his cocoon was spotted among The Collector's trinkets during the first film, rumours have been rife that Adam Warlock - who is essentially the space messiah in Marvel Comics lore - will show up in James Gunn's superhero sequel.
The speculation that Warlock would bust out of his cocoon in Vol. 2 reached fever pitch recently, when a range of new Marvel action figures was released. Among them was some official Vol. 2 merchandise, and a new Adam Warlock figure.
James Gunn was inundated on social media, and quickly released a response. "All you need to do is look at the packaging," he told CBR. "On the packaging cover, it says 'Guardians Of The Galaxy Vol. 2' on the figures that are from the movie and it doesn't say Vol. 2 on the other figures." The Adam Warlock figure bore no Guardians-related label, instead being branded as part of the 'Marvel Legends' line.
It looked certain that Warlock was out of contention, but then came a glimmer of hope. Gunn clarified on Twitter, "I didn't confirm anything other than some of the Marvel Legends figures - such as those ones - are not Vol 2 figures." There's still a chance that Warlock could show up, but even if he does, that action figure is completely unrelated.