10 Hammer Horror Movies You NEED To See
Dracula, Frankenstein, clipped British accents and buckets of blood. It can only be Hammer horror...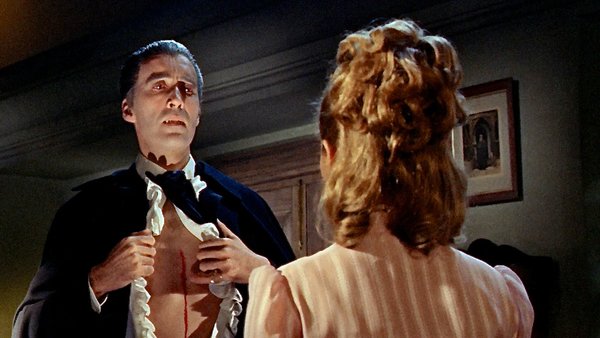 Whether you're a die hard horror fan or new to the genre, Hammer horror is ESSENTIAL viewing. Theatrical, gothic, unintentionally camp and dripping with buckets of vivid technicolour blood, Hammer revolutionised cinematic scares in the late 1950s with the UK's answer to the Universal slate of horrors, adapting many of the same titles. Gothic horror had never before been seen in glorious colour and Hammer took full advantage, troubling the censors and thrilling the public.
Stars like Peter Cushing and Christopher Lee would become overnight stars in a series of films that would continue into the mid 1970s, bringing a distinctly British sense of the macabre to the big screen. Filmed entirely at Bray Studios in Berkshire with the nearby woods doubling as darkest Transylvania, 'home counties horror' would grip the world for decades, with good reason.
What might now appear to be tame, the horror that Hammer produced was shocking, stylish and risqué; Lee's Dracula was both deadly and sexy, aliens, zombies and ghouls were brought to life with vivid special effects and the screams had never been louder. Join us now as What Culture brings you the ten most definitive Hammer Horror's ever made - vampires, monsters and Beelzebub himself, all gushing with blood from beyond the grave...
10. The Plague Of The Zombies (1966)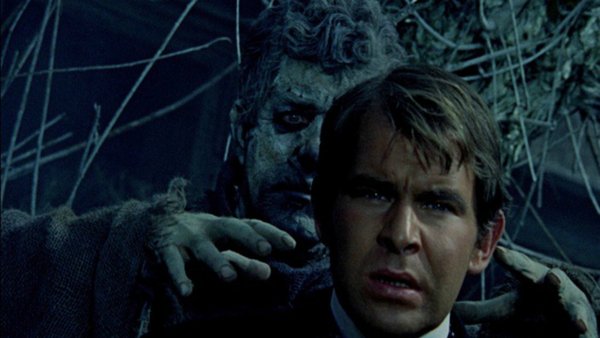 By 1966, Hammer were on top of their game, yet with multiple vampire and Frankenstein movies already in the can, it was time to take on a different threat to humanity - ZOMBIES! In a remote Cornish village, local doctor Peter Tompson is baffled by series of unexplained deaths, so he brings in help in the form of Sir James Forbes. Forbes and his daughter Sylvia go on to uncover a deadly plot to zombify the local population by evil aristocrat, Squire Clive Hamilton. Cues bodies rising from the grave, voodoo black magic and lots of screaming.
This is a surprisingly tight film with some impressive sets and costumes, all shot at the Bray backlot of course, with classic 'day for night' sequences that became a staple for Hammer horrors. Berkshire doubles as remote Cornwall, evil fox hunting minions of Sir Clive make for great secondary villains and even the female characters get ample screen as well as scream time, despite the outdated values of the setting and production, that are thankfully funnier than they are outdated to modern audiences.
Stand out moments include a rare Roger Corman style dream sequence, which has the best zombie attack of the film (grey faced proto-Romero revenants waddle through angular framing as Peter screams like Ash Williams). The Temple Of Doom-esque finale is simply a riot, as Forbes battles his way through the burning tin mines to freedom, in one of the most original zombie films ever made.