10 Hated Movie Moments That Aren't As Bad As You Think
Because Emo Peter really doesn't deserve all the hate.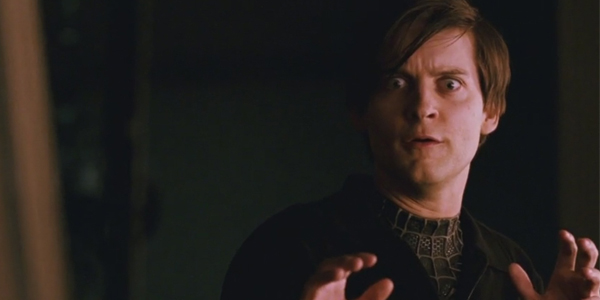 Few things can be as divisive as opinions on the latest big movie. Was Godzilla any good? Was the Khan twist in Star Trek Into Darkness worth all the secrecy? Was the Robin reveal in The Dark Knight Rises cool or painful? What you think is less important than the hopefully in-depth discussion they promote (although for the sake of completeness, our answers are yes, no and so cool, respectively) . Some moments, however, we can all agree are pretty sucky. Moments that blight cinema by their very existence and have detractors in all corners of the internet. Or so you'd think. Believe it or not, but there's people out there who think the ewoks were a worthwhile addition to the Star Wars Saga and find the Architect a much needed addition to The Matrix Trilogy. And while we can't agree with those particular sentiments, it is true that just because an opinion is a popular one doesn't mean it's true. More often than you think the internet machine can get everyone swept up in a flurry about how terrible a certain scene or moment in a movie is when really everyone's just missing the point. Today we're going to look at ten of these moments that everyone rallies against that are actually pretty damn good. Put your cynicism at the door and delve into the world of better-than-you-think film moments.