10 Horror Movies That Chose The Wrong Survivor
9. Bobby Dagen - Saw: The Final Chapter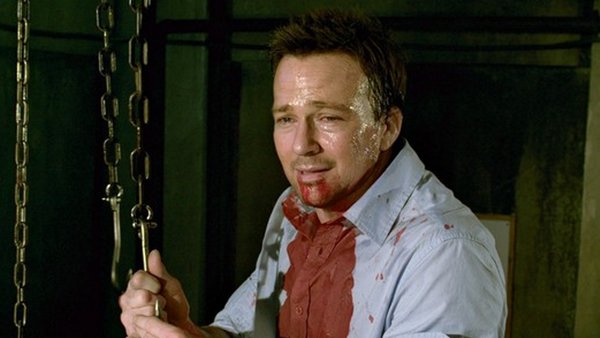 Saw: The Final Chapter's central game revolves around fraudulent self-help guru Bobby Dagen (Sean Patrick Flanery), who is tasked with helping several friends and colleagues escape a series of gnarly traps in order to reach his imprisoned wife, Joyce (Gina Holden).
Dagen's quest is mostly a failure, and his final test to save Joyce requires him to put hooks through his pectoral muscles and lift himself up - the very test he cooked up as part of his fake Jigsaw survivor story.
Bobby ends up falling to the ground while attempting to replicate his faux-trap, resulting in his poor wife being cooked alive inside an ancient torture device known as the brazen bull.
While you can argue that Bobby ultimately suffered a fate worse than death by watching his wife die so horribly, considering that Joyce is one of the series' unambiguously innocent characters and did nothing to "deserve" her position, it's a raw deal that she died in his place.
Given that Dagen was a slimy charlatan, it would've been far more satisfying to see him brutally killed while Joyce watches - and lives. Instead, Dagen gets to live and presumably spin his wife's demise into another best-seller should he so wish.