10 Insane Harry Potter Fan Theories
But of course Voldemort is bin Laden...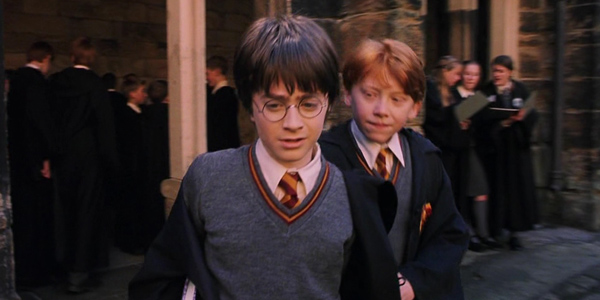 For many, the magic of JK Rowling's Harry Potter books and their ensuing movie adaptations was very real. It cast a spell on children across the globe and inspired a whole generation of creative, inquisitive minds who continued to read widely and voraciously as a result of these early, beguiling stories. Plus it inspired a whole generation of creative, inquisitive perverts who came up with increasingly weird and deranged pairings of fictional wizards they wanted to see do the nasty. Ah fan fiction, what would we do without you? Be able to sleep at night, probably. The books and films have long since finished (although Rowling keeps them alive with the Pottermore website and the upcoming Fantastic Beasts And Where To Find Them spin-off film), but the enormous fandom surrounding Harry Potter still lives on. In web forums, at conventions and - especially - on Tumblr, you'll come across true Potter fanatics who continue to produce fan works and pick apart the original texts, arguing about allegiances and the foreshadowing of plot twists and major deaths. Amongst all of that, you might stumble across something stranger. Yes, stranger than that story about Severus Snape and the unicorn. Just about. The strangeness in question are fan theories, the in-universe (but sometimes OOC, or out of continuity) flights of fancy where people other alternative takes on characters, scenes, or entire storylines that occurred throughout the books and films. There has been suggestion that the writing style is modelled on a form of computer programming, that ancient myth and legend plays a bigger part in the story of Hogwarts than originally thought, and that Dumbledore...ugh, well, we'll get to that. Hold onto your socks, because they're about to blown off by ten insane fan theories about Harry Potter.