10 Most Interesting Opening Shots In Movies
We've actually managed to find several opening shots more interesting than Scarlett Johansson's bum. Read on to see how we did it...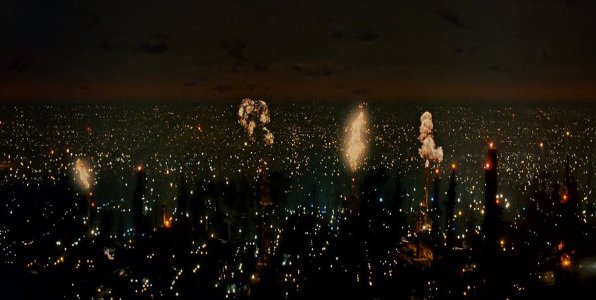 A film's final shot (which we already covered in
this great article
) can be the lingering image left in your mind long after the movie's over €" if done right, an effective closing shot can be forever burned into your memory. It's the shock factor of Planet of the Apes, or the terrifying mystery of The Blair Witch Project. The opening shot, however, can be just as important. An opening shot can set the tone of a movie, impart to us all the information we need up front and centre or simply be astoundingly indelible and powerful in itself. An effective opening shot hooks you from the off; it prepares you for what's to come in a single frame and has all the intrigue to keep you in your seat. There are too many brilliant, unique opening shots from cinema history to mention here, and every film fan will have their own, probably very different top ten. This isn't the definitive list, but mentioned here are still ten of the best and most uniquely interesting opening shots from some of cinema's great filmmakers.