10 Iron Man Fates Worse Than Death
Those grim fates that had ol' Shellhead begging for the Grim Reaper.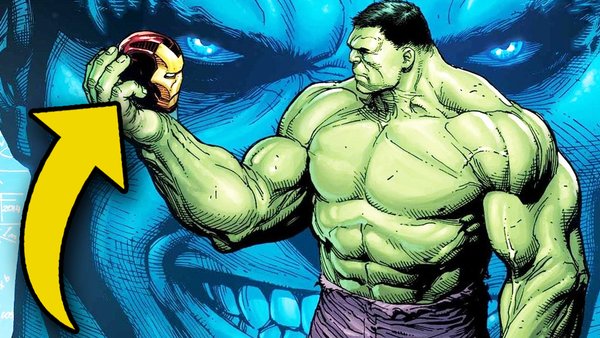 Created by the quadrant of Stan Lee, Jack Kirby, Larry Lieber and Don Heck back in 1939, Iron Man is these days one of the most popular characters in all of comics.
It's not always been a smooth ride for ol' Shellhead, with his stock having at times seen him viewed by the masses as the proverbial C-lister while the likes of Spider-Man and the X-Men take the mainstream spotlight. Still, as a founding member of the Avengers, it's impossible to debate the importance of Tony Stark to Marvel Comics.
Given a timely boost in popularity by a certain RDJ back in 2008, Iron Man is now the go-to hero for so many fans, whether that's die-hard comics fans or more casual sorts. Of course, with a history dating back over 50 years, there have been plentiful low points in terms of Stark's story.
While he - like pretty much 99% of other comic book characters - has actually died at times, there are those other moments where Tony was left with a fate that some would label as even worse than 'merely' dying. Here, it's all about highlighting ten such examples of grim fates experienced by the Armoured Avenger.
10. Having To End Happy Hogan's Life - Civil War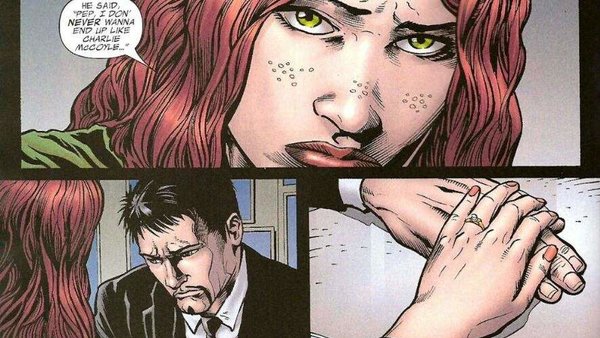 2006's Civil War arc was a sh*t-show for all involved. Regardless of which side the heroes and villains of this tale stood on, nobody came out of this situation as a true winner. For Tony Stark, though, he came off particularly bad by the time Civil War rolled to a close.
If being framed by many as the real villain of this story wasn't bad enough, one fate that Stark had to live with during Civil War was being the person responsible for ending the life of Happy Hogan.
Tony's long-standing buddy, Happy ended up on life support after he and Pepper Potts were ambushed by the Spymaster during a date. After this rogue threatened to kill the two lovebirds, Hogan saw red and lashed out at Spymaster - resulting in the pair plummeting several stories from a restaurant window.
With Happy left in a coma as a result, Civil War shows a distraught Pepper and Tony at Hogan's bedside. As Pepper regales Stark with a story about how her beau never wanted to end up like boxer Cobra McCoyle - who now couldn't even feed himself - she pleads with Iron Man to use his Extremis tech to turn off Hogan's life support.
After struggling with this notion, Tony finally gives in and puts his long-time friend out of his misery.