10 Jaw-Dropping Death Scenes That Blew Audiences' Minds
There's no surer way for a storyteller to grab an audiences' attention than by offing a character in an unexpected or mind-blowing way. Sometimes filmmakers use a character death as a cheap shock tactic to drum up interest in a flagging narrative but, when executed well, a surprise demise can cause an audience to drop their collective jaws, stare and the screen and revel in the fact that they just had their minds blown by an expert storyteller. I present to you a list of ten such death scenes, ones that left audiences reeling and glued to their seats: ten shocking death scenes that blew audiences' minds.
10. Steve Coogan Gets Blown To Pieces - Tropic Thunder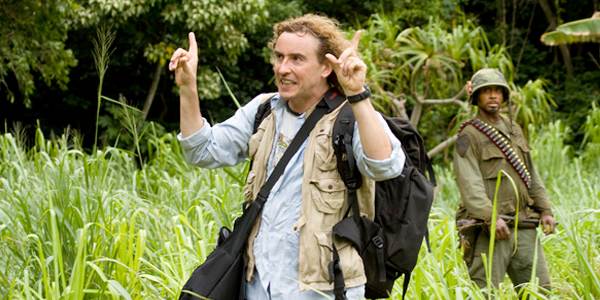 Showbiz kid, Ben Stiller, took Hollywood narcissism to task in his uproarious 2008 comedy Tropic Thunder, which chronicles the disastrous production of an Oscar-baiting Vietnam War film. Stiller held nothing back when sticking it to Hollywood self-satisfaction demonstrating that he was willing to transgress any taboo, including the use of blackface. One such outrage involves the stupefying death of the fictitious film's beleaguered director (played by Steve Coogan). In a deeply misguided bid to make the film more realistic, Coogan takes his sissified troupe of entitled actors deep into uncharted jungle and winds up the victim of a land mine for his trouble. Convinced that the director's exploding body is a ruse devised to elicit a more realistic performance from his players, Stiller's character takes it all in stride and engages in a conversation with what he believes to be a prop head. Stiller lets you know early on that nothing will be sacred in this hilarious satire.