10 MCU Concept Art Designs Better Than What We Got
Characters from an alternative Marvel Cinematic Universe.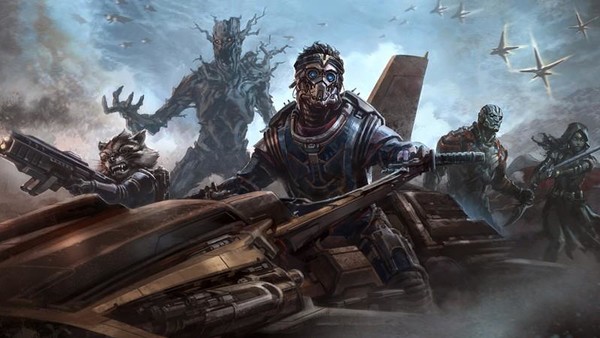 In blockbuster filmmaking, it's common practise to enlist the services of an artist so they can knock up concept designs to serve as the basis for the movie's characters, creatures, locations and key props.
The vast majority of the time, the illustrator produces a raft of images so the project's creative team can pick out the best parts from each, and in the Marvel Cinematic Universe, they're usually on the ball with this.
Many of the comic book giant's most iconic heroes and villains have been realised in a way that strikes a balance between fan-pleasing and functional. They might not always resemble their on-page counterparts to a tee, but more often than not, they're the right fit for cinema.
These characters' final forms is usually the result of the powers that be selecting the right concept designs to run with, but there are times when Marvel Studios hasn't quite made the best choices in this regard. Some of the tentative artwork that was submitted was actually superior to what the movies went with.
Those rejected designs often turn up online or in DVD extras sections, giving fans a peek at the alternate Marvel Cinematic Universe that might have been...
10. Many-Armed Ultron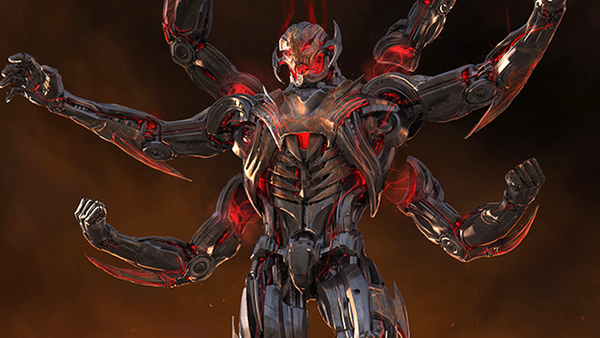 Even with a huge army of robots on his side, Ultron could have used a few extra pairs of hands when squaring off against a team comprising Hulk, Thor, Iron Man, Captain America et al, and he was almost granted them in a very literal way.
Concept art Marvel shared after the second Avengers movie had hit showed a more menacing version of the villain sporting six arms. The extra limbs would definitely have boosted his screen presence.
Despite James Spader's admirable efforts on the vocal front, Ultron failed to live up to Loki's lofty standards set during Phase One, lacking the screen presence of Tom Hiddleston's mischievous Asgardian.
A few extra arms wouldn't have solved all of the bad guy's problems, or the movie's for that matter, but a six-armed robot was always going to be more memorable than a two-armed one.