10 MCU Loose Ends That Will Mean Something In Phase 4
What did the Iron Patriot and Captain America have in common?
The future of the MCU is both an exciting and ominous prospect right now. While we've seen full-stops added to the stories of some of the franchise's most important figures already, there are still lots of others who could be leaving Marvel films forever in the next couple of years. We've already covered them, in fact. It's going to be a brave new world.
And even as we look to the potential new dawns promised by new characters, new platforms and entirely new stories, there are a considerable number of existing questions and dropped plots from previous MCU films that need to be explored. Interestingly, now that we've got Phase 4 mapped out for us, we can start to see where those loose ends might well be tied up...
10. Scarlet Witch's Devastating Past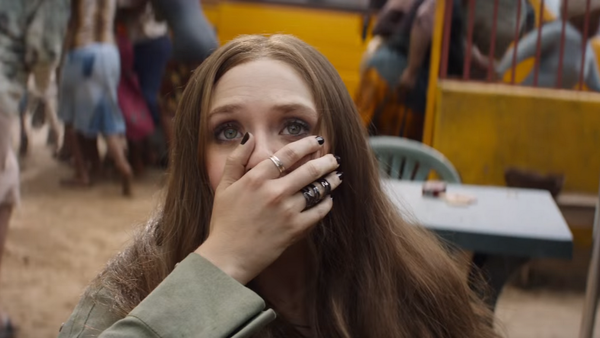 It's all too simple to imagine that Scarlet Witch is fine now that she's going to have her Disney+ show with Vision, reuniting her with her great love and giving them a sitcom life together for some reason. But dig a little deeper and you get a sense of some darkness hanging over her future. And it's all because Wanda really is not fine.
Throughout her appearances in the MCU, Witch has been set up as a product of intense trauma: her parents were killed, she went through near-torturous experiments to awaken her powers (which killed other subjects), her brother was killed, she accidentally committed mass murder, she was locked up by people she trusted (TWICE), was forced to kill the man/robot she loved and then watch him be revived and killed again and then was clicked out of existence. Imagining her NOT to be volatile at this stage would be idiotic.
In Phase 4, we're going to see the pay-off of all of this as the MCU's Wanda has her House Of M style moment, but instead of killing all mutants, she's going to have some sort of catastrophic break that leads to a destabilisation of reality. Which can be the only way she ends up reunited with Vision.