10 More Times The Movie Killer Was Hiding In Plain Sight
Everything in the first 10 minutes of Knives Out is practically a spoiler.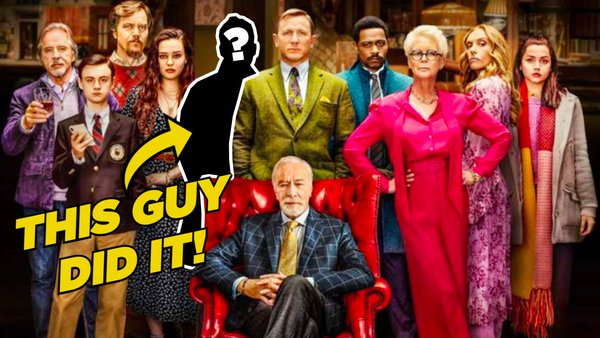 MOIDER! A movie mystery is nothing without a cunning villain, and this motley crew of killers are so devious they were concocting schemes and spinning yarns right under our very noses until it was almost too late.
Figuring out exactly who murdered Colonel Mustard with the lead pipe in the library is all part of the fun when it comes to movie thrillers, but not everyone can spot the clues in advance. If you're fed up with face palming every time you get duped, here's a tip: movie bad guys can't use iPhones, so if you see a suspect with one, look elsewhere, because you're definitely getting colder.
For the most part, filmmakers want to keep you constantly guessing until the big reveal, yet there's ALWAYS a telltale detail that points to the murderer, hidden in dialogue or brazenly dropped in the background of scenes that we all managed to miss.
Following on from the hugely popular 10 Times The Movie Killer Was Hiding In Plain Sight , you guessed it, here are TEN MORE TIMES the killer was staring straight at us. First up, Captain America ain't looking so clean cut anymore...
10. Ransom Drysdale - Knives Out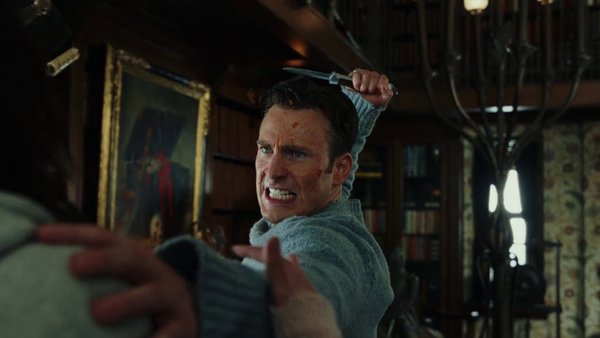 Rian Johnson returned from a Galaxy, Far, Far Away with Knives Out, a homage to the classic Agatha Christie whodunits, replete with Poirot-esque super sleuth, Benoir Blanc. It's also immensely refreshing to see Chris Evans ditching the stars and stripes for a drinking, swearing wannabe playboy.
When kindly but naive nurse Marta believes she has accidentally given billionaire publisher Harlan Thrombey a lethal injection of morphine, she accepts the help of devious nephew Ransom Drysdale, who blackmails Marta for a share of the inheritance she alone will receive, believing he has successfully framed her for the murder.
Johnson kept us guessing as to Ransom's true nature, but he was considerate enough to place multiple clues throughout, including this easily missed but massive giveaway: When Marta is sitting in Ransom's apartment, one of the five large brown glass jugs is clearly missing. The flammable liquid inside was enough to torch the coroner's office, destroying the toxicology report and the only evidence of Marta's innocence.
Grandma also serves up a whopper: "Ransom, are you back again already?" she asks, watching Marta climbing down the trellis, mistaking her for Ransom. Why? Because Grandma had already seen Ransom climbing the walls that very night, sneaking in to switch Harlan's medication.
Johnson even straight out tells us who the killer is: "You did this!" croaks Fran as Marta attempts to save her life, except that's not exactly what she says. "HUGH did this!" is really the line, so what does that prove? Ransom's real name is Hugh.