10 Most Absurd Movies Starring WWE Wrestlers
Bat invasions, mutant frogs, evil Santas - there have been some strange movies from WWE stars!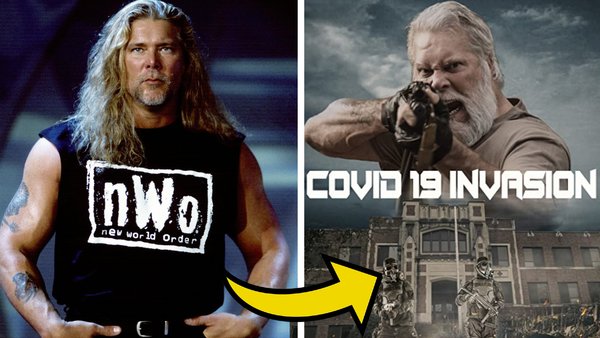 WWE and the world of cinema have a lot in common. While many people judge wrestling for attempting to make a scripted fight look real, they have no quarrels with an entire industry based on bringing fictional events to life. The two mediums are closely connected, and thus it's no surprise that many wrestlers end up transitioning over to the film industry.
There have been some groundbreaking examples of former professional wrestlers turned actors, with the likes of Dwayne 'The Rock' Johnson and Batista setting a precedent for how to be successful in both businesses. But not everyone can be a Hollywood megastar, and the following entries are great examples of why these performers haven't found much success.
While not all of these movies are terrible, they are completely absurd. The people who created them either didn't know what they were doing or had overwhelmingly active imaginations and while the wrestlers involved do not work wonders for their severity, they at least bring a certain charm to the projects.
(Be warned: this list will contain some minor spoilers for the movies discussed. Sorry for sullying your enjoyment of Leprechaun: Origins...)
10. The Fred Trilogy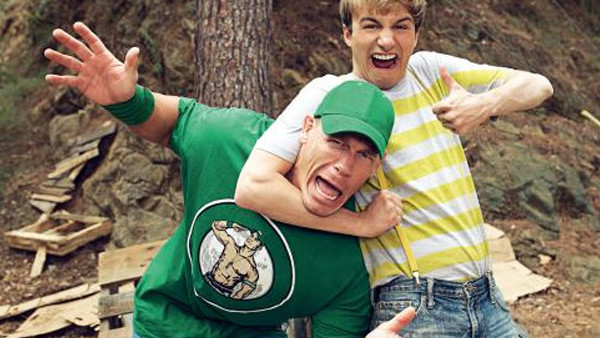 John Cena's movie career has been full of ups and downs. The WWE megastar has appeared in some favourable projects like Bumblebee, but also some dire titles such as Playing With Fire and Blockers.
Both movies pale in comparison to the absurdity that came from this film trilogy.
For the uninitiated, Fred was a YouTube character - played by Lucas Alan Cruikshank - who attained a massive amount of success between the middle and late 2000s. Even becoming the first YouTube celebrity to reach 1 million subscribers. The character of Fred was an utterly hyper, annoying and high-pitched young boy who screamed and complained a lot, and that was it.
Despite this internet celebrity's success, no one was expecting him to transition to the big screen, let alone gain an entire trilogy of movies. It's safe to say that these films completely capture his earlier work's spirit and vibe because they are messy, hyper and incredibly annoying.
In an even more bizarre appearance, the movie reveals that John Cena is Fred's imaginary father. He pops up spontaneously throughout the series to offer the weird kid advice and even wrestles him. It was a strange and absurd series for Cena to sign on to and is utterly painful to watch.