10 Most Bizarre Horror Stereotypes
Because sex in the most uncomfortable, illogical places is always a winning idea...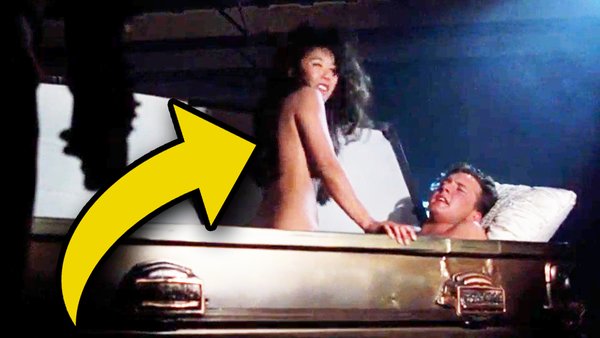 While the world of film, period, is one so often filled with clichés and overdone tropes, few corners of cinema can lay claim to being as guilty of this as the horror genre.
Sure, history shows how audiences forever love to gobble up horror picture after horror picture, yet there's no getting around the fact that this sinister corner of the silver screen is a realm overflowing with tired stereotypes and a nauseating habit of repeating the same formula time and time again.
Thankfully, some played-out traditions have been left in the past, with offerings such as Wes Craven's beloved Scream franchise poking fun at the genre and showcasing many of horror's flawed failings and highlighting how the genre has lazily continued to milk the proverbial cow until she's long since dried up.
Some stereotypes have been very much of their time, others have been as a result of latching onto a successful formula, and then there are those that are nothing if not a tad odd and irrational. And it's on the latter that the attention is on here.
Here, then, are a selection of ten of the more bizarre and questionable stereotypes that horror movies have served up over the decades.
10. Derelict Houses Make For Great Party Locations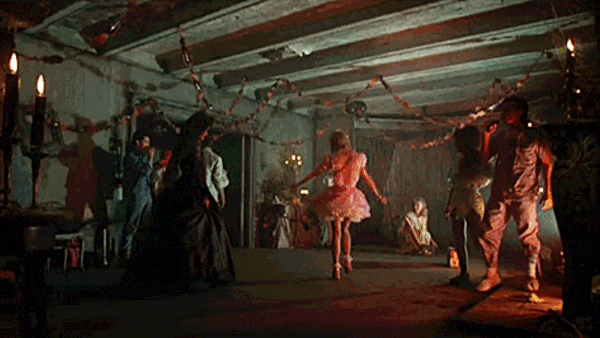 To your average person looking to have a good time, they'd be eyeing up a whole host of possible locations before opting to hit up an old abandoned, derelict house.
For most, a far more suitable venue of choice to get your party on would be a pub, bar, nightclub, your own house, friends' houses or literally anywhere other than a creepy, cold, dark, dank building that's literally falling apart. But hey, we're not all in a horror movie, are we?
In the realm of horror, it seems bafflingly commonplace for the disposable 'pretty young things' of a film to decide that a dilapidated house - usually with some sort of atrocities having already happened there - is the ideal place to take your tunes, beers and other party essentials to.
Regardless of horror movies being horror movies, just on a practical sense such ideas make zero sense. More often than not, these buildings have been empty for years, have no electricity, are devoid of heat, may have a smashed window or two, and will be overflowing with rats, bugs and general creepy crawlies.