10 Most Inappropriate Joker Storylines
Those times when the Clown Prince of Crime well and truly crossed the line.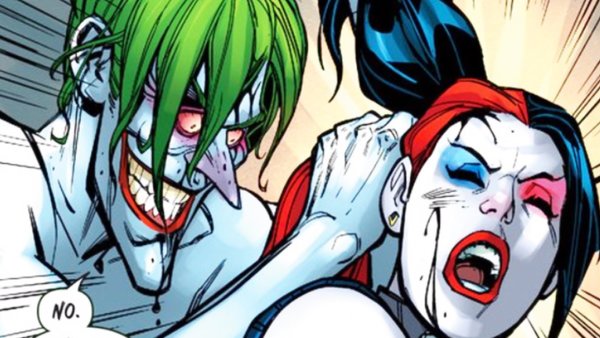 Created by Bill Finger, Bob Kane and Jerry Robinson way back in 1940 - debuting in Batman #1, to be precise - the Joker is likely the greatest villain in the history of comic books.
The long-time nemesis of Batman, this Harlequin of Hate has carried out all kinds of sinister, chilling and outright deranged acts over his 82-year history, and it's fair to say few other rogues are as forever tethered to their rival as the Joker is to the Caped Crusader.
Superman may have Lex Luthor, Spider-Man may have the Green Goblin, the X-Men may have Magneto, and the Fantastic Four may have Doctor Doom, but none of those rivalries can eclipse the unrelenting battle between the Joker and Batman. A large reason for that, of course, is due to how downright obsessed the Jester of Genocide is with the World's Greatest Detective.
Across his lifespan, the Joker has done so many nefarious, sadistic or cruel things, yet he has also carried out some acts that verge on being wholly inappropriate and way beyond the lines of good tastes - even by the standards of comics!
Here, then, are ten such examples of times the Clown Prince of Crime has showcased why he's revered as one of the most evil and depraved characters in all of pop culture.
10. Raining Down Poisonous Glass - Lovers & Madmen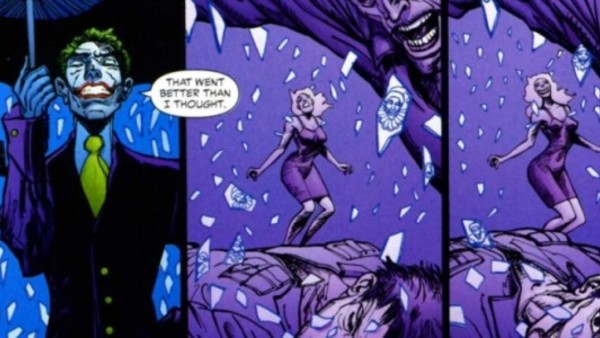 From Michael Green, Denys Cowan and John Floyd, 2008's Lovers & Madmen arc offered a fresh spin on the Joker's origin and his first meeting with the Dark Knight. Introduced as a regular fella named Jack, the Clown Prince of Crime is still just as sinister as you'd expect, and that's perfectly encapsulated in the particular plan he concocts to make his mark on Gotham City.
That plan involves sending a giant blimp in the direction of Gotham's Twin Towers. Despite the best efforts of the GCPD, this blimp reaches its target and explodes on impact. It's not this explosion that's the major issue here, mind, for the greater concern for the resident of the city is the shards of glass that were housed inside the blimp.
Ever the devious, deranged sort, the Joker went one better than 'merely' filling a blimp with shards of glass, for these pieces were all doused in poison. As such, the sidewalk below soon starts to pile up with dead bodies that are all sporting a familiar, chilling smile.
It may not be the most disturbing act the Jester of Genocide's carried out in his 82-year history, but this Lovers & Madmen act is definitely all kinds of messed up.