10 Most Insane Things That Ever Happened At Comic-Con
WHAT HAPPENED TO AMY POND?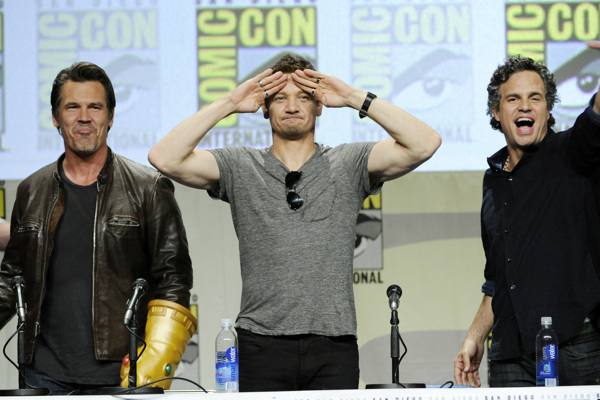 Comic-Con has its own special currency. Not, like, Itchy & Scratchy Money that you can only spend on the con floor - they prefer you use regular dollar bills (and for you to use as many of them as possible).
No, for the exhibitors at the San Diego epicentre of geekdom, their capital is cultural, and comes in the form of bringing enough cool stuff that it's their film/comic/TV show/game fans will go away hyped for. How do they do that? Well, mainly by bringing surprise stars to make appearances, making announcements that seemingly come out of nowhere, and debuting brand-new footage of upcoming projects fans can't see anywhere else.
The companies and studios try and one-up each other, "win" the con and then reap the actual big bucks after cashing in their nerd currency. They bring the most insane things they can to ensure their SDCC announcement is the one that's remembered above all others. And from the con floor to the rarefied air of Hall H, there have been any number of crazy, out-of-the-blue events; there are those surprise announcements, but also bizarre marketing campaigns, and shocking cases of geek-on-geek violence.
Those are the moments that stick in the mind, some of them even when the projects they were tied to are all done and dusted. They had marketing value to the people who organised them, but they remain often as just really, really crazy anecdotes. Here are the ten of the most insane things that ever happened at San Diego Comic-Con.