10 Most Out Of Place Scenes In Star Wars History
Bizarre "comedy" scenes, topless terrors, and more were all entirely out of place in this galaxy.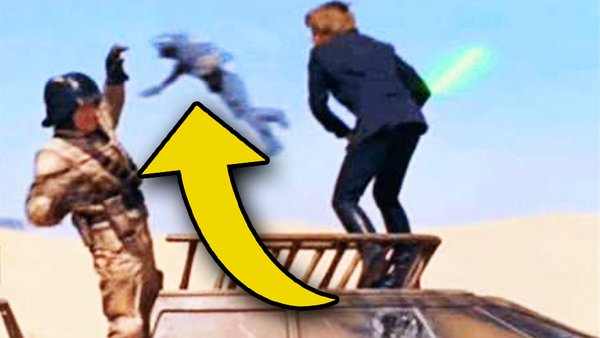 Striking the successful balance between gripping space drama and light-hearted family fun for much of its time in the spotlight, few franchises have ever come equipped with the sort of across the board appeal as George Lucas and now Disney's Star Wars big and small screen adventures.
However, that's not to say that each and every scene ever pumped into this galaxy far, far away has seamlessly slipped into the various Skywalker and expanded sagas like a mechanical hand into a leather glove. In fact, some beats turned out to be so unexpected or disturbing that they actually took many a Force-sensitive fan out of the experience altogether and left them with little more than a bad feeling about what they'd just witnessed unfold.
Now that's not to say that exciting risks shouldn't be taken when trying to bring new Star Wars stories into being. But in the case of the following muddled moments, it would've probably been wise to go back to the drawing board and let these jarring occurrences die in the writing room, as a certain Kylo Ren would say.
10. Hux And Po's Banter - The Last Jedi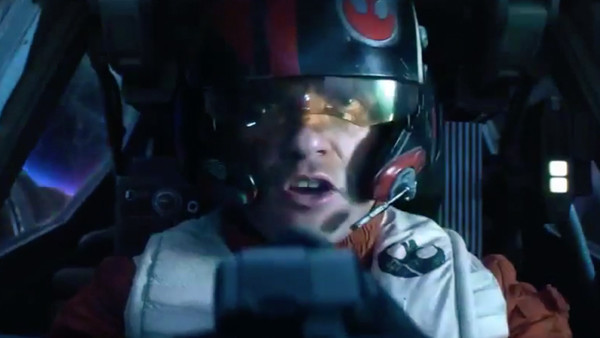 Despite its reputation as being arguably the most divisive Star Wars cinematic entry to date, Rian Johnson's The Last Jedi did actually come equipped with some truly stunning cinematography and a number of potentially game-changing shifts, like the feature focus on the grey area between the "Light" and "Dark" sides, that dared to shake-up the galaxy far, far away forever.
That being said, one Episode VIII beat that felt like a serious backwards step upon release, came in the form of a particularly cringey exchange between two of the Sequel trilogies ever-present entities.
During said film's opening sequence, hotshot pilot Poe Dameron attempts to stall for time for the rest of his evacuating Resistance allies, and what ensues is a wholly awkward back-and-forth between himself and General Hux containing everything from an odd "can he hear me?" gag to a "your mom" dig from the former.
What follows is undoubtedly one of the high points of the much-discussed Skywalker Saga entry, with Poe leading a dangerous assault on a First Order dreadnaught. But this moment of surreal "comedy" beforehand felt like it belonged in a different galaxy entirely.