10 Most Powerful Star Wars Characters Who Aren't Force Users
The Force might not be strong with them, but they're still powerful.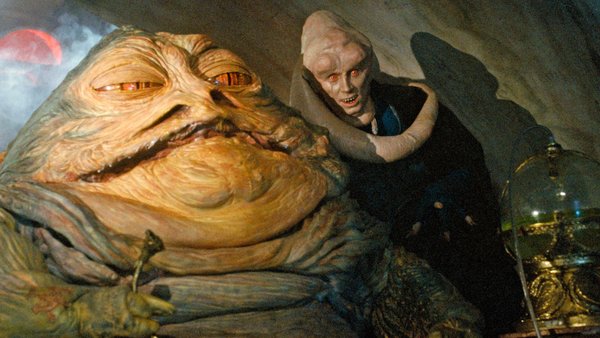 The Force is a central part of the Star Wars universe, and many of the most important characters, both good and bad, are able to use its mystical powers. But that doesn't mean you have to be a lightsaber-wielding Jedi or Sith to get by in the galaxy, because some of the most powerful characters are non-Force users who possess a different kind of strength and use it to make a name for themselves.
Without the Force to help them along, these individuals have to use their personal strengths to get ahead in their chosen direction. They might become fierce warriors that even a Jedi would be wary of, or take the path of politics to become influential figures in the Senate. They might take up a life of crime and become some of the most hated sleemos in the galaxy, or maybe they just keep the fight going when there doesn't seem to be any hope left.
Whatever their strengths, and regardless of whether they choose to use them for good or evil, or simply personal gain, these characters are proof that a high Midi-chlorian count isn't everything when it comes to being powerful in a galaxy far, far away.
10. Chewbacca
Chewbacca is the kind of friend everyone would like to have: he's loyal, brave, a great pilot and mechanic, and a handy person to have at your side when you're in a tight spot. Standing over seven feet tall, Chewbacca is an intimidating presence to his enemies, and regardless of whether you're in the middle of a battle, or just losing at Dejarik, having him at your side to pull your opponent's arms out of their sockets is always helpful.
It's not just Chewbacca's size that makes him strong, though, as his heart is definitely the biggest thing about him. He's fiercely loyal to his friends, in particular Han Solo, and will do anything he can to protect them. Like most Wookiees, Chewbacca is a strong warrior, having fought to protect Kashykk in the Clone Wars. He's been in plenty of other bad places too, being imprisoned as a slave to the Empire, and once being hunted by Trandoshans for sport, but managed to survive it all and come out stronger. There's no doubt that C-3PO got it right when he wisely said 'Let the Wookiee win.'