10 Movie Actors Who Were Discovered In Unusual Ways
9. Jason Statham Was Discovered Because Of His Black Market Expertise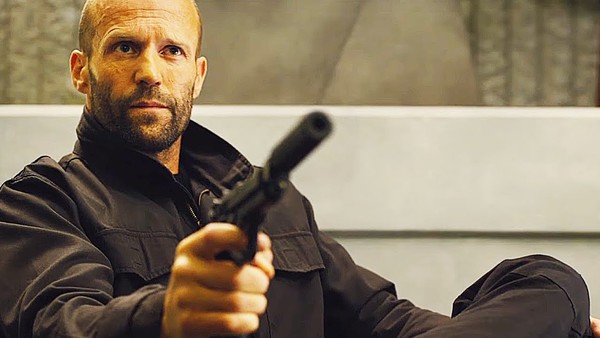 Hollywood hardman Jason Statham has built a career off playing the tough guy, and one of the reasons he makes it look so easy is because, well, that's pretty much what he's like in real life.
Before he became an actor, Statham worked out on the streets as an "unlicensed outdoor vendor", flogging perfume and jewelry to any passers-by whose attention he could grab. And yes, this gig was as shady as it sounds.
Bizarrely though, it was this particular set of skills that convinced director Guy Ritchie that Statham was perfect for a role in 1998's Lock, Stock And Two Smoking Barrels, which became the actor's breakout movie.
After dabbling in some modelling work, Statham was approached by Ritchie, who was so fascinated by his black market job that he offered to write him a part that was inspired by it - basically, a character who sells dodgy goods out of a briefcase.
Statham's response to this proposal? "No acting required - just me stepping into a world of cinema doing what I used to do."