10 Movie Franchises That Ended Too Soon
9. Austin Powers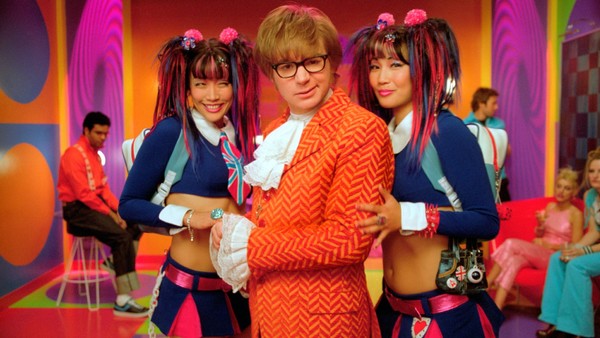 In terms of comedy franchises that could've delivered another movie or two before calling it a day, Austin Powers is a name that instantly jumps out.
With three pictures in the bag, it seemed a little premature for Mike Myers' Austin (and Dr. Evil!) to sail into the sunset in 2002 with Austin Powers in Goldmember.
All three films in the series received largely positive reviews, and more importantly they brought in an impressive combined box office haul of nearly $900 million from their total budget of $110 million. Given the entertaining comedic prowess shown by star and writer Myers in the three movies to date - not to mention Myers' likewise fun turns in two Wayne's World films and the massively underrated So I Married an Axe Murderer - it felt only natural for the Austin Powers franchise to continue on with at least one more offering.
Talk of a fourth Powers picture has been floating around for 15 years now, although Mike Myers has opted to spend the post-Goldmember years of his career exploring projects like The Cat in the Hat, The Love Guru, and various Shrek sequels. There's also the tragic loss of Mini Me actor Verne Troyer to take into account, of course.
With the spy genre still a popular one with the continued efforts of franchises such as James Bond and Mission: Impossible, there's still so much more that the charm of the Austin Powers series can poke fun at and parody.