10 Movies Everyone Hated That Are Great In Retrospect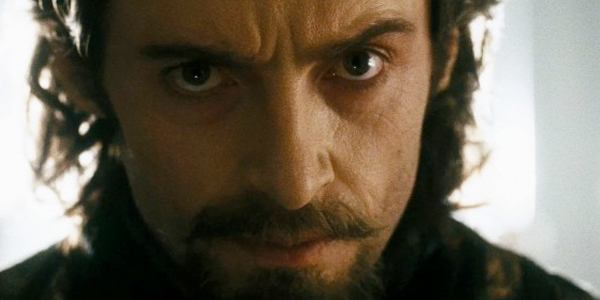 "You're wrong. And here's why..." The gloriously satisfying few words you can use to intellectually smash your opponent next time they try to tell you Knowing or Event Horizon are big 'ol stinkers. The following list doesn't just comprise of some misunderstood films you may have a better time with than first thought, but contains some genuine gems that by circumstance or ignorance have been criminally overlooked.
10. The Cell
Tarsem Singh's first feature, The Cell, is a violently underrated descent into the beautifully depraved mind of a killer. It was widely panned upon its 2000 release with critics and the public alike mounting a venomous assault against, as Common Sense Media put it, a movie with "no plot, no logic, no meaning". Behind J-Lo's skin-tight muscle onsie and the music video visuals, lies a brave, captivating cocktail of genres and creativity unrivaled on its release. I have a spacious place in my heart for the work of Tarsem, even his later follies such as Immortals (a stunning three-minute music video dragged out to two hours), perhaps less so with Mirror Mirror. He approached the would-be Silence of the Lambs rip-off with such verve and originality that it set The Cell apart from the run of the mill psychological killer thriller fare. Granted, this is helped by some terrifically inventive, squirm inducing gore. Tell me another film I can watch a horse be sliced into luncheon meat and I'll retract everything. The supporting cast cement the admittedly somewhat flimsy plot, with great turns from the likes of Vince Vaughn, Breaking Bad's very own Dean Norris and everyone's favorite serial killer, Vincent D'Orofrio (see Jenifer Lynch's Chained for his most recent killer). The hate laid at the film clearly stems from its overt, camp stylings but its undeniably visually arresting. Its been called a glorified TV advert however, despite the overwhelming negative response, I'm not alone in my flag waving. The great Roger Ebert awarded The Cell the top score of four out of four stars and championed it as one of the best films of 2000. And Ebert is never wrong. Tarsem's crowning achievement remains The Fall but The Cell is still a visually stunning precursor to The Fall's grand look and sensibilities. Ultimately it holds its own as a true originals and a bletter of a chiller.