10 Movies Everyone Wanted To Hate Before They Even Came Out
9. Jumanji: Welcome To The Jungle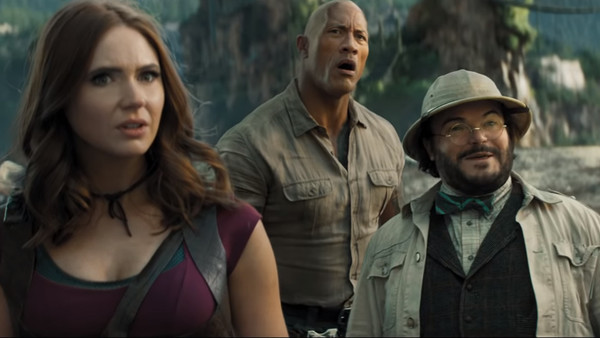 There was no winning with the decision to reboot Jumanji, as the original classic nineties adventure centred around a vintage performance by Robin Williams who tragically took his own life in 2014. No one wanted to see the much-loved entertainer's legacy remade only a few years after his death, regardless of the changes promised by the new iteration of the franchise, and some fans were put off the project entirely despite the announcement of a stellar cast.
Cinemagoers willing to give the reboot a shot were met with a fun adventure buoyed by a great cast and some clever sequences, as well as a canny decision to update the original film's board game to a classic console adventure in the new flick.
The film is a fun enough diversion with a great turn from School of Rock's Jack Black, but it's not shocking that a passable summer blockbuster wasn't enough to remove the memory of a performer as iconic as Williams for everyone, and it's fair that some lovers of Williams' work decided to give this trip to the multiplex a miss.