10 Movies That Could Be Made In Middle-Earth After The Hobbit
Going there and back again, again.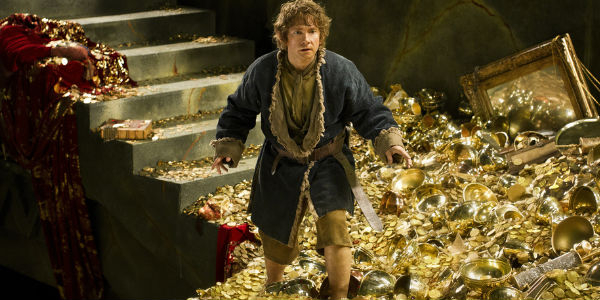 "Will you follow me one last time?" Thorin Oakenshield says at the close of the trailer for "the defining chapter in the Middle Earth Saga", The Hobbit: The Battle Of The Five Armies. The franchise's marketing team are keen to stress that this will be cinema audience's final trip to Middle Earth. Thus far, Peter Jackson and the team from Wingnut Films, New Line and Warner Bros. have all been sticking to that line, telling us that this is the end. But is it really? Between them The Lord Of The Rings and The Hobbit series have earned almost $5 billion in box office receipts alone. It seems highly unlikely that the various money men involved will want to let that kind of profit disappear in future. Warner Bros. have already kick started the "finished" Harry Potter series with the prequel Fantastic Beasts and Where to Find Them, what's to stop them from doing exactly the same with Middle Earth? While The Hobbit and The Lord Of The Rings are the only complete conventional novels J.R.R. Tolkien published on Middle Earth, the Oxford don left behind an extraordinarily large amount of supplementary material, whether in the appendices of The Lord Of The Rings or the posthumously published Silmarillion, Unfinished Tales and The History Of Middle Earth. Elements of these have already provided Peter Jackson with additional material for his six Middle Earth films, what's to say that they could not provide stories for years to come? If Jackson, or just New Line and Warner Bros., do want to continue their stay in Middle Earth, here's ten more stories from Tolkien that they might want to think about filming...