10 Movies That Forced Actors To Face Their Fears
9. Salma Hayek's Fear Of Snakes (From Dusk Till Dawn)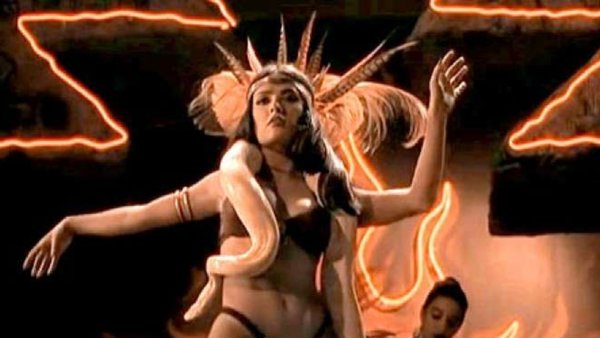 Though you'd expect the filmmakers and actors to be on the same page before agreeing to shoot a movie together, that isn't always the case.
Just ask Salma Hayek, who agreed to star in Quentin Tarantino and Robert Rodriguez's horror-thriller From Dusk Till Dawn, only to be thrown one hell of a curveball when the time came to shoot her famous dance scene.
That curveball? An enormous snake.
"I have a phobia," Hayek recalled in a chat with E! News. "It was not [in] the script. I agreed to the movie, and then, Robert Rodriguez and Quentin Tarantino decided that the dance is with the snake on me."
Basically, Hayek knew that she was set to do a dance scene - she just had no idea that this scene would also involve a bloody python wrapped around her neck.
Understandably, she then refused to do the scene, but when Rodriguez and Tarantino indicated they'd be willing to replace her, Hayek opted to conquer her fear rather than walk away. "Frankly, I really needed to pay the rent," she added.