10 Movies That Had Much Better Endings They Didn't Use
9. Diedre Is Kidnapped - Ronin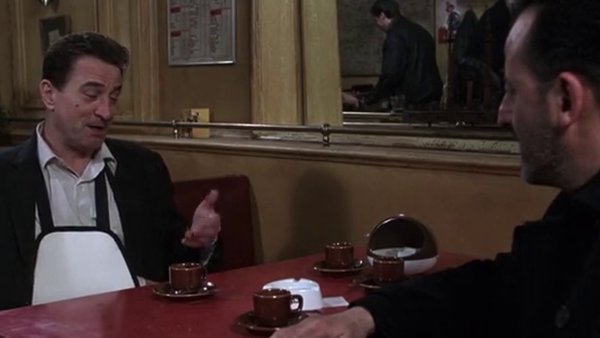 Set in Paris and featuring characters from the USA, the UK, Ireland, Russia, and Germany, 2001's Ronin is a truly international espionage affair.
Robert de Niro stars as Sam, an ex-CIA operative who becomes embroiled in the hunt for a mysterious briefcase that everybody wants to get their hands on. Along the way, he becomes friends with a French marksmen named Vincent and Diedre, a member of the IRA.
With friends like that etc. etc.
The ending of the film shows Sam, who has fallen for Diedre, waiting for her at the same bistro in which they first met. The Irishwoman doesn't show up, and the movie ends on a bit of a downer as Sam is left alone.
Diedre's absence was almost explained in a deleted ending, which would have seen her arrive at the bistro only to turn and walk away. She would then get kidnapped and bundled into a van, leaving her fate unknown.
This ambiguous ending would have fit really well with the twisty narrative of Ronin. However, test audiences baulked at the idea of Diedre getting killed, so this was cut.
Again, what a bunch of saps.