10 Movies That Were Re-Edited After Release (And Why)
9. Bird Box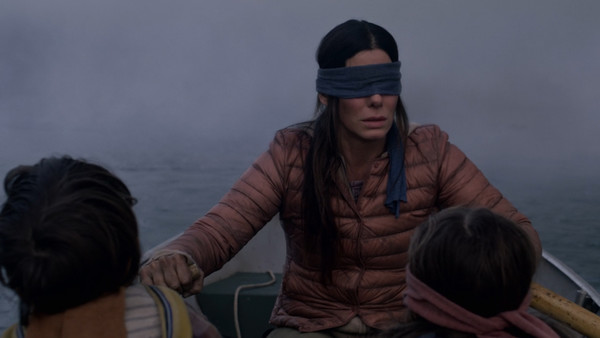 Early on in Bird Box, a brief clip of the real-life Lac-Mégantic rail disaster can be seen. This tragedy occurred in 2013, when a 74-car freight train - which was loaded with oil - derailed, causing a massive explosion, and subsequent fires. Over 40 people were confirmed dead, with a large area of the town being destroyed.
In the context of Bird Box, the clip was used to depict general world-ending disaster and mayhem, and could be seen during the scene where Malorie and her sister Jessica watch a news report on television.
Despite some audience outcry, Netflix initially refused to remove the clip in question, but later relented. Earlier in March, the company apologised for any pain they may have caused, before stating that it would take a few weeks to completely chop the footage from the film worldwide. It's already been removed from Netflix UK, but in other territories, it may still be present.