10 Movies You Didn't Realise Inspired Songs
5. Annie Hall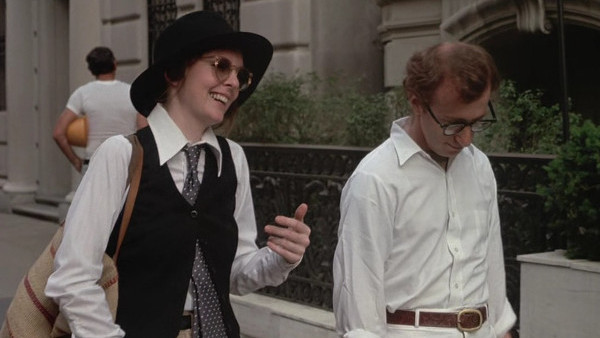 Artist & Song: Fugazi – "Walken's Syndrome"
Annie Hall was a groundbreaking film when it was released in 1977, and even though it beat Star Wars for the Best Picture spot at the Academy Awards that year, it's a great flick with a wide appeal. The movie is all about one man's struggle through his relationship with a woman through his persistent malaise.
The movie was funny, it was heartbreaking, and it was exceptional, and while Woody Allen didn't exactly love what he made, it still stands as one of the best movies ever put to film. That's a widely-held belief, and it seems Fugazi shares it.
In the movie, Christopher Walken plays the somewhat psychotic brother to Dian Keaton's Annie Hall. When he's driving the main characters on a dark street at night, he muses about his ever-present urge to veer a car into oncoming traffic in the way only Christopher Walken can deliver a line.
Fugazi's song, "Walken's Syndrome" is a direct reflection of the character, which is clear from the lyrics, which include "Steer into the headlights like the dead light of the last sun you'll see," and "Change lanes explain how strain defers the impact of speed."