10 People Who Copied Movies In Disturbing Ways
9. A Trio Of Bank Robbers Modelled Their Crimes On The Town's Central Crooks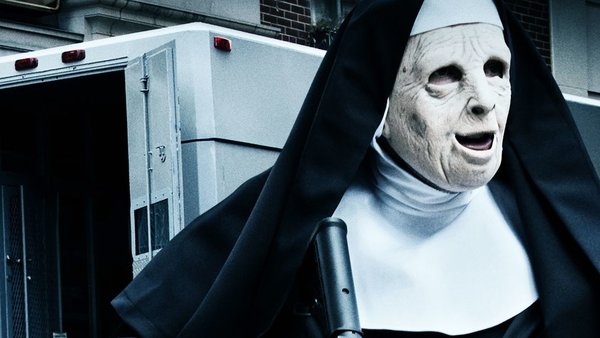 Ben Affleck's 2010 crime epic The Town is one of the smartest thrillers of modern times, and in fact, its bank heist sequences are so engaging that a trio of thugs was actually inspired to copy them in real life.
The three young men devised a plan to rob a cheque-cashing store in Queens, taking inspiration from the Hollywood hit while mapping out their scheme.
They committed the crime by hiding their faces under expensive white masks (they cost around $1,000 each), which, reportedly, were not too dissimilar to the creepy, somewhat ghostly ones worn by the law-breakers in Affleck's movie. They also covered their tracks by using bleach, again taking inspiration from the crooks in the film.
The men then went on a shopping spree after making off with around $200,000, but in an odd twist, it turned out that one of them had actually emailed the mask-maker to say thank you, which led to all three of them being caught.