10 Perfect Scenes In God-Awful Movies
9. Jay's Montage Is Comedy Gold - The Inbetweeners 2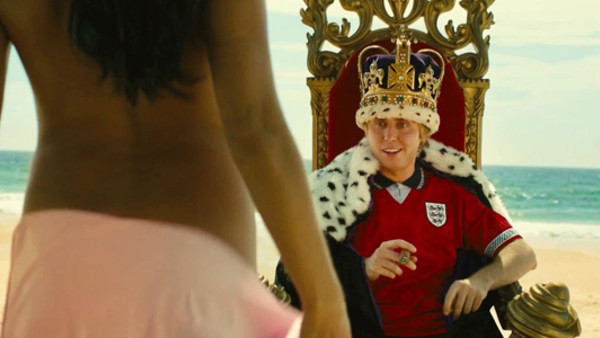 The Inbetweeners Movie was better than many were expecting. Nevertheless, it didn't need a follow-up, which is why fans of the British sitcom were dubious when The Inbetweeners 2 was announced.
But after watching the sequel's first few minutes, you'd think you were about to watch a comedy classic in the making. As Will, Neil, and Simon whine about their failed love lives, they receive a email from Jay, who's living in Australia.
We then cut to a spectacular montage where Jay alerts the lads he has become a famed, well-endowed DJ, hooked up with dozens of models, and regularly dines with famous Aussies such as Steve Irwin (despite being dead), Mel Gibson (dressed as William Wallace), and Hugh Jackman (suited up as Wolverine).
There are so many great lines and sight gags sprinkled throughout, you need to watch this scene repeatedly to get them all. But it's not just hilarious - this whole sequence is genuinely well-shot. If you took all the gags out, you'd still be impressed by the phenomenal camerawork and all the long takes.
Because the rest of The Inbetweeners 2 is filled with idiotic jokes about poo and animal cruelty, no one would blame you for switching it off after this scene wraps up.