10 Reason Mad Max: Fury Road Should Win Best Picture
Will it ride eternal, shiny and gold?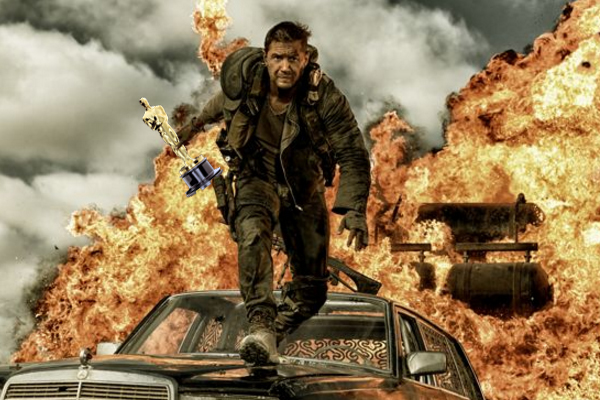 The Mad Max film series has wove itself into pop culture€™s very DNA. Since it debuted in 1979, George Miller€™s insane post-apocalyptic vision has influenced numerous artists and filmmakers; everything from the Fallout videogame franchise to The Terminator owes it a creative debt. It took thirty years for Miller to bring the world the latest chapter in the saga, Mad Max: Fury Road, but it was well worth the wait. Fury Road is the greatest Mad Max film of that and easily one of the best action movies of all-time. It conquered the worldwide box office, won a slew of awards, and garnered amazingly-positive reviews. And now The Academy have honoured Miller€™s achievement with a whopping 10 Oscar nominations, including Best Picture. While it€™s amazing that a movie as action-packed as Fury Road landed any nominations at all, fans should not be satisfied until it takes home the big prize. It would be a travesty if Mad Max winds up empty-handed after the Best Picture winner is announced; here's why.
10. It Has The Best Production Design
The level of detail and thought George Miller and production designer Colin Gibson (Best Production Design nominee) put into Fury Road€™s fictional world is staggering. The Mad Max series had always been known for its outré, iconic production design, but, Miller wanted Fury Road to stand on its own, paying homage to the previous Mad Max films while updating its world for a new generation. In an interview with
The Guardian
, Gibson explained that he and Miller worked on an internally consistent backstory to justify the design of each of the over 200 hundred fully functional vehicles used in the film. Their eye for detail paid dividends in the final product. The fleets that chase Max and Furiosa through the desert were visual gateways into the larger fictional world the characters inhabit. Gibson intentionally designed the metal monstrosities to resemble vehicles built out of refuse left over from the apocalypse; this resulted in a world that felt wholly authentic onscreen, helping to draw audiences into the story. While this year€™s other nominees for Best Production Design include standouts like The Martian and The Revenant, no other feature brought the same staggering level of detail and imagination to their cinematic worlds.