10 Sci-Fi Inventions That Came True In 2014
Where's your hoverboard? Right here!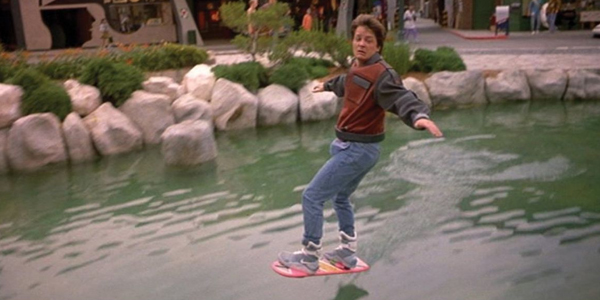 According to films, books, television and video games, the future is a terrifying place. Not only is the
fashion awful
and
the career prospects lousy
but we're almost certain to fall into some apocalyptic trap, either relying on machines too much; granting them too much power; or else tearing ourselves apart in nuclear annihilation, allowing apes to rise and make James Franco cry. It's not all bad, though. The greatest science fiction thinkers of our time €" and the times before and since €" have either extrapolated from the current state of things, or else allowed their imaginations to go on wild flights of fancy, coming up with all sorts of weird and wonderful inventions that may become part of our every day lives. Laser pistols! Flying cars! Time machines! Robot butlers! Believe it or not, half of those things came true this year. Yes, the science fiction gets ever closer to the science fact, the boundaries between the two blurring to the point you may soon be speaking in Neuromancer-esque cyberpunk slang (please don't, though). Maybe save that for the Netrunner table. What you can look forward too, however, is a smorgasbord of technology seen in everything from Star Trek, Back To The Future and Red Dwarf in the palm of your hand, with the ten sci-fi inventions that came true in 2014.