10 Serious Actors Who Successfully Made The Jump To Comedy
These actors are the absolute best at turning boo hoos into ha has.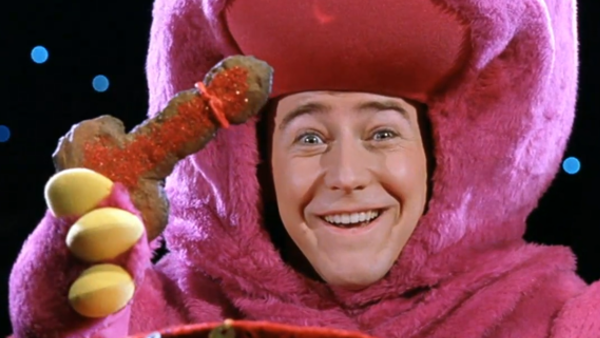 Much tends to be made about those rare comedic actors who were able to burst out of their typecasting and cross the threshold into serious dramas. Robin Williams, Tom Hanks, Whoopi Goldberg, they've become legendary for their ability to crossover.
But what about those who go the other way? Is that not just as hard?
In a word: No. No, it's not. There's not nearly the same amount of stigma attached to serious actors, and so audiences are more willing to accept them in comedies. Plus, it's always fun to watch a serious actor stop taking themselves so seriously for a bit.
But even with that said, most of these actors don't get the credit they deserve for branching out into more comical territory. It may not be as hard what Hanks did, but if we start comparing all actors to Tom Hanks, we're never going to be able to appreciate going to the movies ever again.
So let's take some time to embrace all this funny business and celebrate the actors who've made the not-quite-as-perilous leap from drama to comedy.
10. Robert De Niro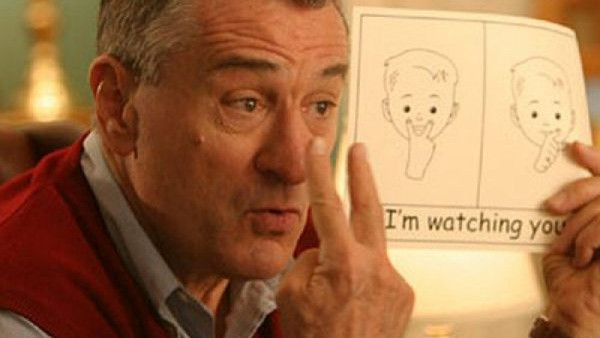 Here's a rare case where a very serious dramatic actor crossed over into the comedy world with staggering aplomb, only to slowly wear out his welcome by beating the hell out of a dead horse.
De Niro attempted a few comedies during the height of his popularity - starring in the buddy flick Midnight Run and serving as the sole source of laughs in the Terry Gilliam mindf*ck, Brazil - but it wasn't until 1999, when he steered himself into more mainstream comedies, that De Niro really shined as a funny guy.
Analyze This played off De Niro's inclination toward portraying psychotic gangsters, sticking him in a successful odd couple situation with Billy Crystal. He went even broader in Meet the Parents, playing the super-intimidating father-in-law who famously asks Ben Stiller if his nipples are milk-able.
His comedy career these days is more uneven - as his unwillingness to turn down a script has meshed poorly with his tendency to sleepwalk through familiar roles - but he's delivered standout performances in Silver Linings Playbook and Stardust that provide some hope for his future in comedies.