10 Songs That Became More Famous Than Their Movies
Original "made for movie" tracks that took on a life of their own.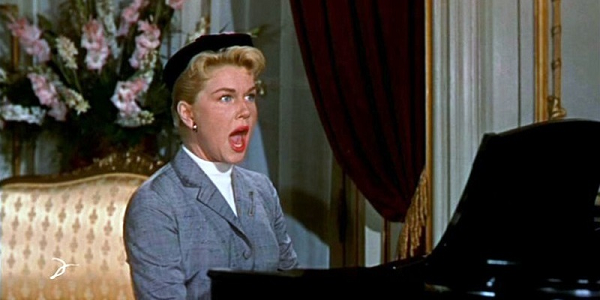 You know the songs. They're part of the songbook of standards. You've heard them on every TV singing contest, belted out by a cut price Leona Lewis to the back of a chair while Sir Tom Jones mouths the words to show that he too recognises a famous classic. You've endured them slurringly stumbled over and shouted at every drunken karaoke session. Even if you think they're terrible music (and with reasonable justification in some cases) you secretly know all the words. You've seen them used on so many inspirational or romantic montages that they're more likely to be used in parodic moments nowadays than anything vaguely genuine, but have you seen the movies that they come from? From the 50s crooner golden age through the big hair and big ballads of the 80s and on to anything starring Will Smith in the 90s Hollywood producers have always seen the obvious marketing potential of a tie-in hit song, even when the movie is of a type that doesn't really seem to fit it. In the most successful cases the song and the movie that it was written for enjoy a level of success where they develop separate identities as instantly recognisable and reusable pop cultural icons, witness Moon River from Breakfast At Tiffany's and Raindrops Keep Fallin' On My Head from Butch Cassidy And The Sundance Kid. In these cases both the movie and its song are likely to be referenced in modern cultural media, but references to the movie do not need to be accompanied by the song which has its own individual pop cultural associations. But what about the times when the song develops such an independent cultural existence and the film just dies completely in the public imagination? Stevie Wonder's I Just Called To Say I Love You may have won an Oscar, but the movie reference point that most people have for it is the scene High Fidelity in which Jack Black's character pithily sums the song up as: "sentimental, tacky crap", more than the movie for which it was actually written: Gene Wilder romcom The Woman In Red (a film entirely sold on the misguidedly optimistic notion that Kelly LeBrock was an adequate substitute for Marilyn Monroe in the classic billowing skirt over the grate image). On this list we look through some of the beloved musical standards that have so far outstripped their source movies in popularity and status that it's hard to remember that they ever accompanied a movie at all.