10 Teased Movies We Need To Admit Are Not Going To Happen
Will Tarantino live long and prosper? Probably not, no.
Not every project that audiences want to see get to the big screen can always make it. Hell, not every project film-makers want to see as completed films get to make it. Even when something is greenlit by a studio and gets into actual firm production stages, there's no guarantee that the rug won't be pulled out at the last moment.
It's happened a lot of times over the years and it has something to do with Hollywood's rather scattergun approach to greenlighting projects that sound even remotely good. It's often only when they start to look at the logistics of the thing that they change their mind and that's undoubtedly the case with some movies currently considered "on the way."
There are some we can be happy about, of course: the idea of a fourth Back To The Future movie (which would likely be a reboot) not happening is legitimately delightful. And hopefully, the protection of the originals will continue until Hollywood stops trying to explore doing it. But there's also some great sounding movies that are in development now that won't make it to cinemas too...
10. The Simpsons Movie 2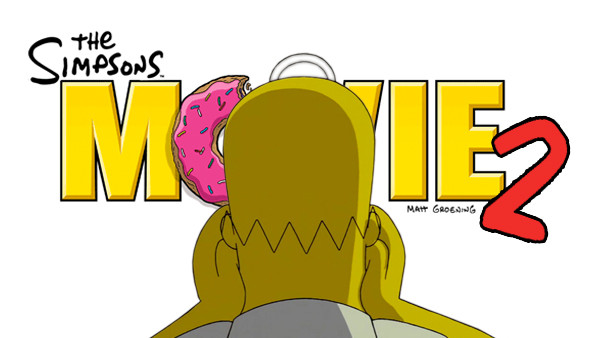 While the idea of a second Simpsons movie will no doubt be an exciting prospect for fans of the show and the success of the original (which made $527 million from a budget of about $75 million), it's hard to see it happening.
We did see some talk of it possibly heading into early development in 2018 (with a Family Guy movie also mentioned in the same breath), but the Disney/Fox deal is a huge spanner in the works and until we know the plans for the show in the long-term. Right now, Fox will continue to be Disney's broadcast partner and we'll get more new episodes, but it's a loss leader with financial power through syndication.
The reality, eventually, is that The Simpsons will follow Friends into the heavy rotation nostalgia circuit (probably on Disney+) and the closer we get to that, the less likely it is a sequel movie will arrive.