10 Things We Learned From Jon Ronson On Louis Theroux's Grounded Podcast
Theroux's fascinating podcast debut features a Ronson ghost story about Robbie Williams.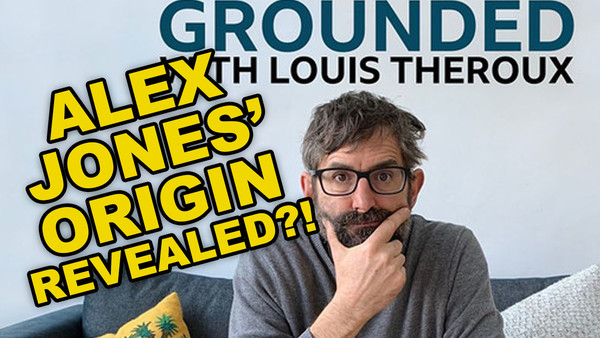 This pandemic had a lot of people thinking that they would finally get around to the creative project that they have had in mind for the longest time. Louis Theroux is one such person. A journalist famed for the high quality of his popular documentary work, Theroux is a gift to the world of podcasts. Using this time to speak to the people that he has always wanted to interview, if the first episode of Grounded is anything to go by, it's going to be an audio gem.
Theroux always produces work that has something to say. He's a master interviewer who hardly ever gets flustered and knows which questions to ask and when to ask them. As he admits in his chat with Jon Ronson, he has a talent for directing conversations and situations to inconspicuously go where he wants them to. Theroux won't be releasing episodes that ramble on for hours at a time. Each episode will be stripped of fat; a lean listening experience.
The aim of creating interesting content is greatly assisted by the equally brilliant Ronson, a journalist and documentarian who is a contemporary of Theroux's. They speak about their parallel careers and it makes for fascinating podcasting. They share their opinions on conspiracy theorists, nazis, and other nefarious characters. It's a unique type of interview about these subjects because both participants have spent time studying them closely.
We rank the ten things that we learned from Jon Ronson's appearance on Louis Theroux's Grounded podcast.
10. Theroux And Ronson Share A Friendly Rivalry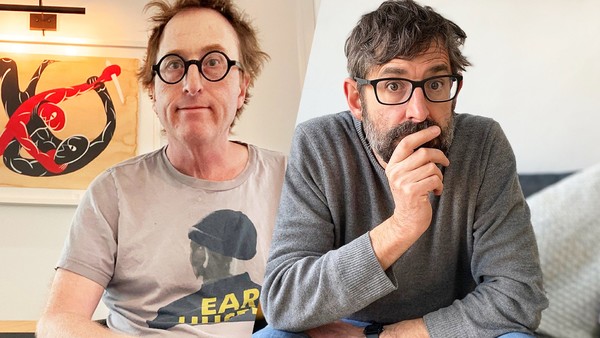 One of the first things that Louis Theroux and Jon Ronson get out of the way is the acknowledgement that they are so similar. While this interview isn't quite being in the same room at the same time, it's the closest thing we're going to get to confirmation that they are two different people. However, while they are different people, they are also professionals who share a huge intersection in the Theroux-Ronson Venn diagram.
Journalists who have enjoyed television and documentary success, they share parallel careers. Both came to prominence in the 90s and during that rise to fame, they were aware of each other. While there is now clearly an admiration and respect between the pair, their rivalry was less enjoyable when they were starting out. It felt as though they were fighting for the same territory, covering similarly weird subjects.
Ronson points out there is a distinction between having an enemy and having a nemesis. Animosity is felt towards an enemy, while a nemesis inspires you to greater heights. Theroux agrees with this assessment but also admits that there is a nastiness he feels which he wishes he could root out. However, he is comfortable enough with this feeling and believes it is important to be honest about it.