10 Things You Didn't Know About Jamie Foxx
The coolest actor in Hollywood... but what don't we know about him?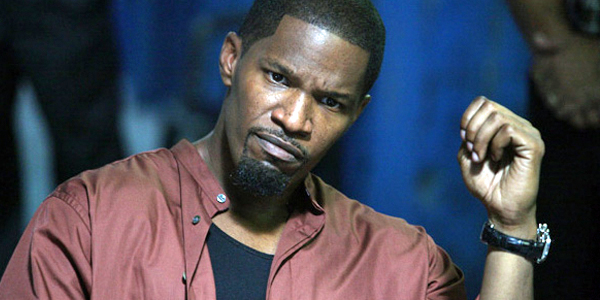 Jamie Foxx is one of the coolest and most talented actors in Hollywood, and his history in entertainment is pretty diverse. Over his 20 year career, he's been involved in television, film, music and even comedy, excelling in each one of those in some way. Recently, Foxx was popular for playing the titular character in Quentin Tarantino's Django Unchained, where he was brilliant and fun as our western hero. He also recently starred in the remake of Annie, as well as Horrible Bosses 2, The Amazing Spider-Man 2, Rio, White House Down and Law Abiding Citizen. Just from those films from the last few years, it's clear what's so great about Jamie Foxx. While a lot of actors get pretty comfortable with their regular schtick and then basically do that in every movie, Foxx doesn't have one role or even one genre that he's always in. In these past few years he's done a western, a popcorn superhero film, an animated children's film, an action movie, a comedy, and a crime thriller. And that's just his movie career. Jamie Foxx doesn't just stick to film, also releasing several albums and performing at the Grammys, starring on his own television show, hosting a radio program on Sirius, and even doing stand up comedy. Really, there is hardly any form of entertainment Jamie Foxx hasn't dabbled in. But as much as we love his characters and music, how well do we know the man himself? Let's take a look at 10 interesting things you probably didn't know about Jamie Foxx.