10 Things You Didn't Know About Kill Bill Vol. 1 & 2
We're betting that Uma Thurman had a better 30th birthday present than you...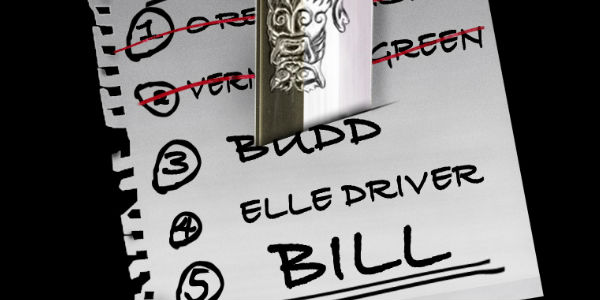 Why is Tarantino always singled-out by the general media for his liberal use of violence in film? It's a question that the media seemingly don't bother to ask themselves, because there are far more grisly films out there that show far more graphic violence than Tarantino films. Horror film directors don't get nearly as much flak for showing gore, mutilation and violence - so why does Tarantino? The answer is probably as simple as this: Tarantino is a world-famous, mainstream director that makes films that purportedly 'glorify' violence. Yes, they may glorify violence, but not in the negative way that the press always seem quick to latch on to. Whether it's the shoot-out that that the titular Django gets caught up in at the end of Unchained, the scene in Pulp Fiction where Vince Vega unintentionally blows poor Marvin's head off or the iconic fight between Beatrix and the Crazy 88s in Kill Bill - violent scenes in Tarantino films always have two things in common. They're either almost always examples of highly-stylised violence, or they're given comedic undertones. Most importantly of all though, violence in Tarantino films are almost always given narrative purpose, and don't exist in a vacuum of violence for the sake of it. The first Kill Bill film is one of Tarantino's most violent films to date. With a body-count almost in the hundreds, the director pulled no punches in making a film he wanted to make, not compromising his own vision for the sake of censorship. But how much do you know about the two films? Read on to find out.