10 Things You Didn't Know About Leonardo DiCaprio
Great guy but isn't he kind of weird?
10. He Carried His Pet Lizard Around With Him On The Set Of Titantic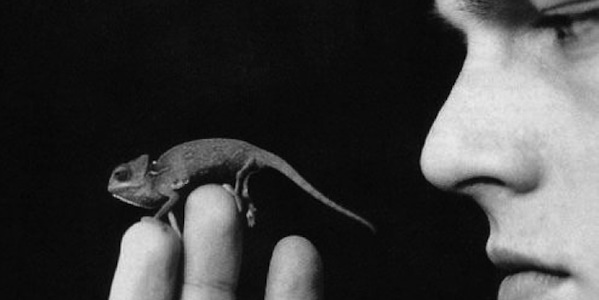 Leonardo DiCaprio is well-known for his love of animals - he frequently holds fundraiser events, has his own charity, and has donated millions and millions of dollars of his own money in an effort to care for (and save) creatures of all shapes and sizes. But Leo's love for animals didn't just kick in when he got rich: he's always been an animal guy, as witnessed by his adorable antics on Titantic.
According to his co-star, Kathy Bates, Leonardo DiCaprio carried his pet lizard (named Blizzard) around on the set of James' Cameron's billion dollar blockbuster behemoth Titantic, because why wouldn't that be a totally great idea?
It actually turned out to not be a great idea, when said lizard found itself run over by a truck during the shoot. Don't worry: the incident wasn't fatal, and Leo eventually managed to nurse his little pal Blizzard back to health. Presumably Blizzard stayed home for the next movie.