10 Things You Didn't Know About Margot Robbie
Drop everything. Perfection is real, and now it comes in human form.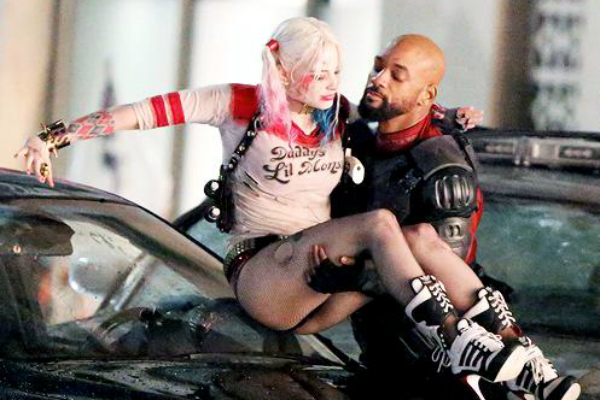 Margot Robbie is one of Hollywood's hottest talents, lining up blockbuster after blockbuster, and now the first photos have surfaced of her as Suicide Squad member Harley Quinn, she's on course to skyrocket to an even higher platform. The 25-year-old actress worked her way up from minor roles in her native Australia before moving to the US to pursue her acting career. She landed a key part in Martin Scorsese's widely-acclaimed The Wolf Of Wall Street alongside Leonardo DiCaprio, Jonah Hill and a host of stars, launching her into the spotlight. Since then, she has starred in Suite Française with Michelle Williams and Kristen Scott Thomas, as well as Z for Zachariah with Chris Pine, and Focus with Suicide Squad co-star Will Smith. Though Focus received mixed reviews, Robbie was singled out for widespread praise, as Rolling Stone magazine said: "Robbie is a wow and then some. The Aussie actress who made us sit up and take notice as Leonardo DiCaprio's wife in The Wolf of Wall Street shows a comic flair backed up with beauty and steel. Even when Focus fumbles, Robbie deals a winning hand." Now all eyes are on her devilishly stunning Quinn character in Suicide Squad as DC aims to replicate some of Marvel's commercial success, so let's take a look at 10 things you may not have known about the rising star.