10 Things You Didn't Know About Tom Hardy
No one cared who he was until he took off the mask.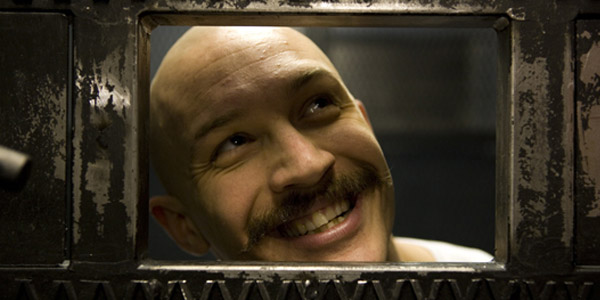 In Great Britain, there are plenty of great actors. In the last few years alone, Colin Firth, Christian Bale and Daniel Day Lewis have all walked away from the Academy Awards ceremony with statues in hand. Go back a few more years and you can add the names of Rachel Weisz, Tilda Swinton, Jim Broadbent and Helen Mirren to the list of winners, and there€™s no sign of the talent pool drying up any time soon. This week alone, there are two films opening which showcase two of the finest young talents: The Imitation Game, starring Benedict Cumberbatch as Alan Turing; and The Drop, in which Tom Hardy appears alongside the late James Gandolfini. Cumberbatch is currently one of the frontrunners to be nominated in the Best Actor category early next year, while Hardy€™s low-key performance is apparently engaging but unlikely to see his name feature among the awards contenders. http://www.youtube.com/watch?v=7lCiDIcqMe0 He needn€™t worry €" it is likely very much a question of when rather than if Tom Hardy will vie for his profession€™s most prestigious awards. His performance in Locke earlier this year was a mesmerising display of restraint and inner conflict, but the film€™s release date means it will probably be forgotten come February. However, despite a BAFTA nomination in 2008, it€™s still hard to reconcile how his powerhouse turns in Bronson and Warrior failed to warrant more awards consideration. Perhaps his dual roles as Ronnie and Reggie Kray in Brian Helgeland€™s Legend will see him don a tux and take his seat in the Dolby Theatre in Hollywood, and with the long-delayed Mad Max: Fury Road finally arriving as well, 2015 could be the year that sees Hardy assume A-list status. Time, then, to find out a bit more about the man some believe is the best actor in the world right now.