10 Things You Need To Know About Ted 2
The thunder buddies are back!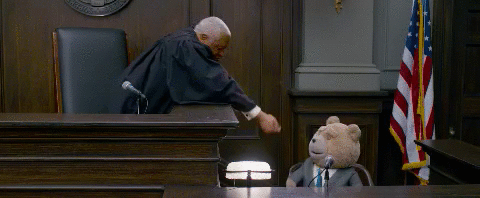 Due for release on 26th June, fans of Seth MacFarlane's favorite movie teddy bear don't have that much longer to wait until Ted 2 is on the big screens. Written, directed and starring MacFarlane, Ted 2 sees the titular toy (MacFarlane) and new wife, Tami-Lynn wanting to conceive a child. The first hurdle they encounter is Ted€™s inability to reproduce, leading the couple to seek a sperm donor. That leads to bigger problems, however, when it comes into legal question whether or not Ted truly has the right to raise a child. And no doubt the new film is going to be full of drug taking, expletives, thunder buddies, and above all, a great friendship between a man and his obnoxious talking toy. Some big names are confirmed (if you've seen the trailer, there'll be no surprises there), and it's looking like it might be one of the funniest films to come out this summer - although this opinion might be based on the bit in the trailer where Mark Wahlberg is squashed under hundreds of sperm sample pots. With Ted standing as the highest-grossing original R-rated comedy of all time, it's no surprise that fans have got high hopes for the sequel. Here's the trailer for you, if you haven't seen it yet, followed by some need-to-know facts about the upcoming film. https://www.youtube.com/watch?v=S3AVcCggRnU
Rachel Bailey
I love Stephen King and music festivals; I eat my toast upside down; I daydream about getting married probably a bit too much; and I wish every day for a pet sausage dog puppy (who never materialises – sob).
See more from Rachel