10 Tragic Drug-Related Hollywood Deaths
After the news of Philip Seymour Hoffman's tragic passing, we look at other Hollywood leading lights who were taken from us much too soon.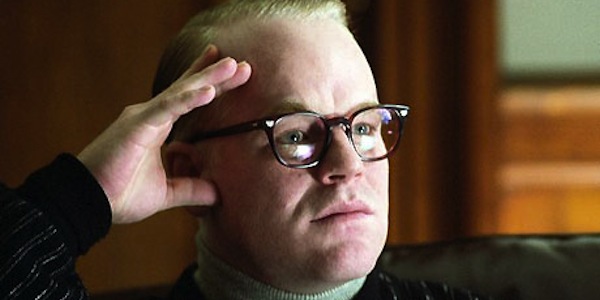 The recent death of Philip Seymour Hoffman at the age of 46 from a heroin overdose has left the film industry and fans of cinema mourning the passing of one of the finest actors of his generation. Born in 1964 in Rochester, New York, Seymour Hoffman was the second of four children. His father worked for Xerox, but it was his mother, who worked as a lawyer, who introduced him to the world of the theatre. It was the play All My Sons which kindled his interest in acting. "When I saw All My Sons, I was changed €" permanently changed €" by that experience," he told the New York Times. "It was like a miracle to me." In his early years as a student at New York University's Tisch School he had wrestled with drug and alcohol abuse, telling 60 Minutes in an interview in 2006 that he had taken "anything I could get my hands on." His excessive drug-taking eventually became so all-consuming he went into rehab. "You get panicked ... And I got panicked for my life," he said in an interview shortly before picking up his Oscar for Best Actor for his role in Capote. With drugs no longer a part of his life, Seymour Hoffman began an illustrious career on stage and screen, delivering consistently excellent performances ranging from Hollywood blockbusters to smaller independent projects. His filmography stands as a testament to his old school character acting gravitas and chameleon-like versatility, often portraying characters who seemed to mirror his own inner emotional turmoil; conflicted entities full of doubts, regrets and flaws which they struggled to overcome. Rarely has an actor deserved the high level of praise as has been expressed in the tributes and obituaries since his death. In May 2013 he relapsed after being clean for 20 years and checked into a rehabilitation clinic to detox from heroin and prescription drugs. Struggling with drugs once again Seymour Hoffman withdrew from the public sphere , unable to fulfill his press commitments as his life began to crumble around him. He split up with his long-term girlfriend costume designer Mimi O'Donnell, and moved out of the home they had shared with their three children to live alone in an apartment in Greenwich Village. It was here that his good friend, the playwright David Bar Katz, found him prone on the bathroom floor. Philip Seymour Hoffman's tragic death highlights a problem all too familiar in Hollywood, reminding us that actors are every bit as fallible and human as the characters they portray. Somewhat prophetically, he had said in his final interview, "You realise that some choices you made along the way, you have to shift or change, or else you just stay in the dark." The following sobering list is a tribute to some of the brightest stars in Hollywood whose lights were tragically extinguished by drugs.