10 Unbelievable Movie Cameos You Probably Missed
7. Ian Brown -€" Harry Potter & The Prisoner Of Azkaban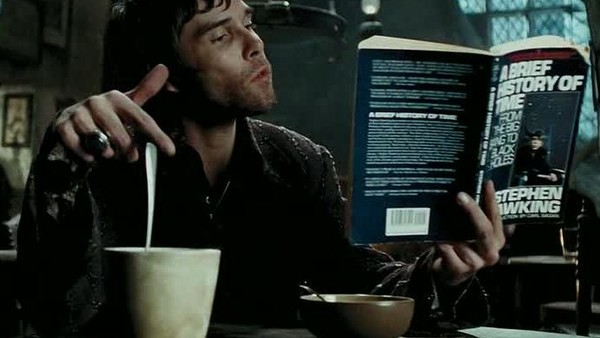 And now onto something a little different - a rock star doing what they do best and pretending they rule the world by popping up all over the place. To be fair to Ian Brown, his appearance at the start of the third Harry Potter was just about the definition of blink and you'd miss it, but he still managed to bring his usual brand of swagger to the performance, efusing the kind of simian cool that pushes him to the top of many Icons Of Indie Rock music appreciation lists to stir his drink absent-mindedly.
It might not have been the most convincing acting performance on this list, but thanks to his iconic look, Brown fitted perfectly into the Diagon Alley, even if his slightly comical expression while reading A Brief History Of Time pulls you out of the immersion slightly.
He wasn't the only musical cameo to have appeared in the Harry Potter books, with notable appearances for Jarvis Cocker of Pulp, Nick Cave, and two members of British rock royalty Radiohead among a whole host of stars to have graced the magical screens.