10 Underrated Comedy Performances In Film
"I'm funny how? I mean I'm funny like a clown? Like I amuse you?"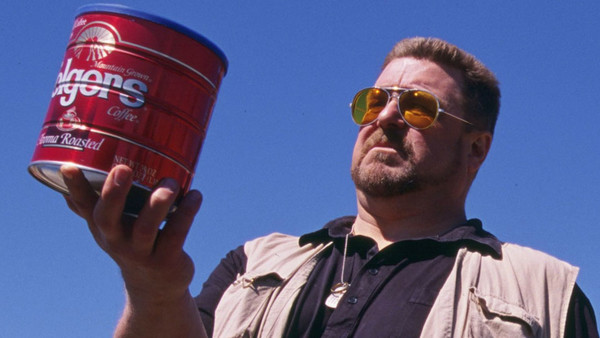 "Tragedy is far easier to act than comedy," claimed Vivien Leigh in a 1960 interview. "It's much easier to make people cry than to make them laugh."
So while it's no trade secret that raising an audience's smile is much tougher than quivering their bottom lips, it's baffling as to why so many comedic performances seem to go seemingly unnoticed by audiences. Comedy films rarely trouble voters at The Academy, and even fewer comedic performances are held up for your consideration.
There are exceptions, of course. Kevin Kline bagged a Best Supporting Actor Oscar for his masterful turn as the obnoxious and perma-horny criminal Otto in A Fish Called Wanda. Diane Keaton's magnificently nuanced depiction of Annie Hall justifiably won her all the plaudits, and Olivia Colman's vast experience of TV comedy almost certainly stood her in good stead for her Oscar-winning portrayal of Queen Anne in 2018's The Favourite.
But for reasons known only to The Gods of the Movies (let's call them Dustin and Meryl, shall we?) comedy just doesn't rock our world in the same way tragedy does.
With this in mind, let's take a few moments to revisit ten brilliant comedic performances that, while not necessarily Oscar-worthy, certainly deserve a double take…
10. Eugene Levy - American Pie (1999)
What could have a been Just Another Teen Gross Out Movie was given a much-needed touch of warmth by Eugene Levy's scene stealing turn as Jim's Dad.
In a film packed to the rafters with flutes in pussies and cocks in pies, Levy brought an irresistible affability to a character who made every teen in the cinema want him to be their dad, despite his excruciating birds-and-bees conversations with his son Jim.
"I made him a little more a square and on the goofy side because, let's face it, that's what I do," said Levy of the character in 2015. Jim's Dad was originally written as a much more confident and – ahem – experienced chap, but Levy convinced the writers to render him as a gentle, naïve and deeply kind man and in doing so became a perfect foil for Jason Biggs' awkward and bad luck prone Jim.
That Levy improvised much of the character and dialogue is a testament to his comic ability and justifies his position as an icon of modern American comedy.
Stand-Out Moment: That chat with Jim. "Do you know what a cli-tor-is is?"