10 Underrated John Williams Tracks
John Williams's back catalog is filled with hidden gems and memorable themes that deserve notice.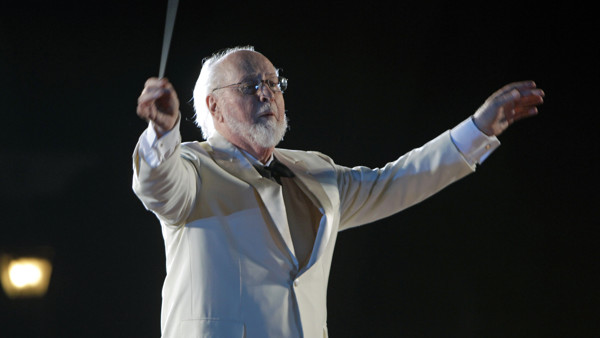 John Williams is one of the most respected film composers of all time. His music enhances good films and salvages bad ones. Even without his legendary collaborations with Steven Spielberg and George Lucas, Williams would still belong in the film music history books.
He has a unique ability to produce themes that become inextricably linked with the thing they represent. Everyone knows what music ought to accompany oceanic dread. Everyone recognizes the soaring romance of the Superman theme. It's impossible to imagine Star Wars without its operatic music or Spielberg's most successful films without their iconic music.
But it's not just his famous themes that cement his status as a true maestro. Williams has a deep catalogue of brilliant tracks that elevate the films they appeared in. For every "Imperial March" there is also a "The Departure of Boba Fett". And his essential themes can be found outside the work of his most famous director collaborations.
For six decades, Williams has created a body of work without equal, and these are the tracks that deserve more love.
10. The Cowboys (1972) - Main Title
The Cowboys is a wonderful coming-of-age Western about a cantankerous rancher, Wil Anderson (John Wayne in one of his best roles) forced to hire schoolboys to help him on his 400-mile cattle drive.
Williams' opening title begins with classic Western bravado before slowly leaning back into a breezier, youthful sound. It's the perfect theme for a film about boys becoming men under the tutelage of an old-fashioned cowboy. Yet there is a dark streak running through the film... after all, "becoming a man" in a Western usually means shooting people.
Things go awry during the drive and these innocent schoolkids are forced into the violent world of Western films. Williams' score captures the exuberance of youthful adventure and the sadness of putting that aside to succeed in a tough world.
The Cowboys was released in 1972, just a few years before the beginning of Williams' collaboration with Steven Spielberg. A longtime fan will recognize hints of other Williams' scores, especially his Indiana Jones work. However, this track shows Williams was already a master at crafting memorable themes.