10 Underrated Pixar Characters Who Were Feminist Heroines
Girl power.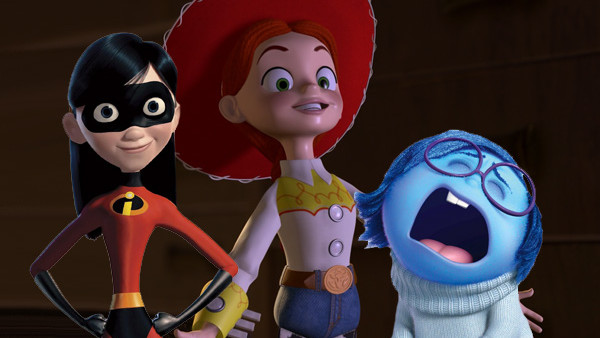 Pixar is no slouches when it comes to providing likeable and strong-minded female characters in their acclaimed features. They may possess antennae, scales, or windshields but they're still remarkable representations of their gender.
Unfortunately, in the glowing popularity of guys like Woody and Buzz Lightyear, or Mike and Sully, the influence of the Pixar ladies receives a Luxo Junior-sized spotlight in comparison. It's not too surprising given that most of the movies in Pixar's canon contain male protagonists. Brave was the first commendable exception but it took awhile to get there considering it was the company's thirteenth film.
While Merida's aim showed great accuracy, it's even more accurate to say that Pixar's females didn't need the title role to champion different aspects of girl power. Some promote the right to frown and some demand excellence from those around them. Others fly after falling while all of them pick themselves up in the midst of emotional turmoil. They deserve recognition for their animated achievements because their noteworthy actions hit the feminist bulls-eye.
Whether they excelled in their careers, showed unwavering perseverance, or single-handedly saved their families, Pixar women of all types are trailblazers for the flesh and blood females watching them. Their underrated appeal shouldn't cause them to be underestimated.
10. Queen Elinor - Brave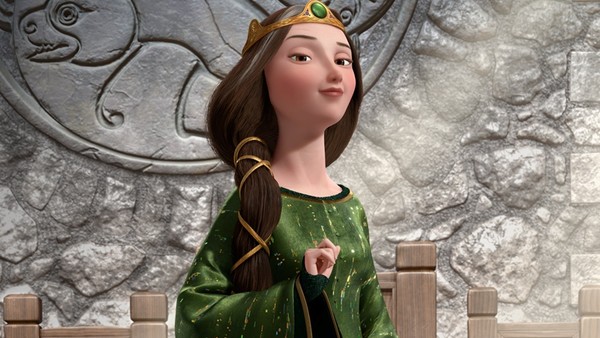 The tapestry-making monarch holds fast to tradition and devotes much of her time trying to instill the same royal mannerisms in Merida. She's a patient peacemaker focused on prepping Merida for a marriage that may reunite the four Scottish clans even if it tears the two of them apart.
After Merida manages to transform her into a bear, Queen Elinor learns to be resilient and compassionate as she and Merida weather the woods together. Each of them lowers their defenses in their efforts to survive the wilderness. Queen Elinor never loses her graceful ways though she gains new understanding about her independent daughter.
Upon their return to the castle, she supports Merida's decision not to marry. Elinor proves that she's not just a genteel ruler but a woman willing to change her mind for the sake of progress.
Merida receives much of the audience's applause thanks to her resistant attitude. Yet her mother's sacrificial act during the climax is a deed worthy of distinction. Without hesitation, Elinor defends her daughter from the violent bear Mor'du in an all-important battle that benefits her entire kingdom.
Her victory ensures the protection of her citizens and family while also freeing a cursed prince from his spell. It's a mighty task for a queen and an even more impressive example of a mother bear.