10 Upcoming Sci-Fi Movies To Be Excited About
Time travel, aliens and the biggest cinematic showdown of all time await us on the big screen...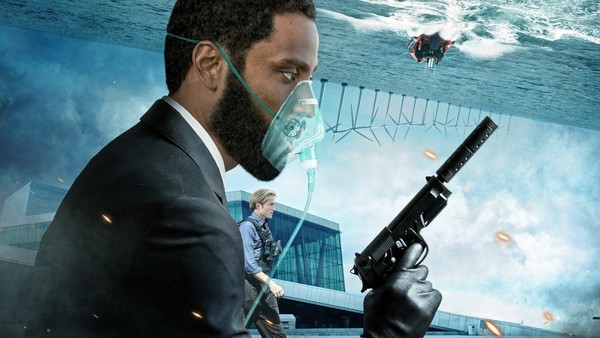 Much like the rest of the world, the Hollywood landscape has experienced what can only be described as an unprecedented year. With everything that has been happening over the past couple of months, film and TV productions had to cease, movie releases had to be postponed and the cinema industry, as a whole, was forced to shut down.
Yes, we're all in need of some escapism right now, and perhaps no genre does escapism quite like science fiction. Be it in books, on television or in film, we've all turned to sci-fi at some point or another to lose ourselves in different worlds, so there's no doubt about it that many of us have been doing that over the last few months.
When things return to normal (whenever that may be), production in Hollywood will resume (it's already starting to) and the cinema doors will reopen. And with that will come a host of highly-anticipated sci-fi offerings.
With that in mind, let's look ahead at some of the best sci-fi movies on the horizon. Whether they were delayed due to current world events or are just off in the distance, waiting for their release date, there's plenty of strange movies for us to enjoy in the coming year.
10. Bill & Ted Face The Music
After almost three decades away from our screens, Bill and Ted seek to reunite the world in song this summer when Alex Winter and Keanu Reeves return to their most bodacious of roles in the long-awaited sequel. Whether or not it actually happens in its planned August release date remains to be seen, but it's hard to deny that fans are excited to party on once again, especially after the film's first trailer dropped.
With another ambitious plot to unite the masses and intentionally dated-looking special effects (with a splash of modernity thrown in to make them look more realistic), Bill & Ted Face The Music looks to be an appropriately nostalgic trip through time with two of the goofiest protagonists Hollywood has ever known. And given everything happening at the moment, that sounds exactly like the ridiculously optimistic (and excellent, you can't forget about excellent) adventure we all need.
Whenever it hits theaters: Party on, dudes.