10 War Films That Dealt With The Consequences
8. Dead Presidents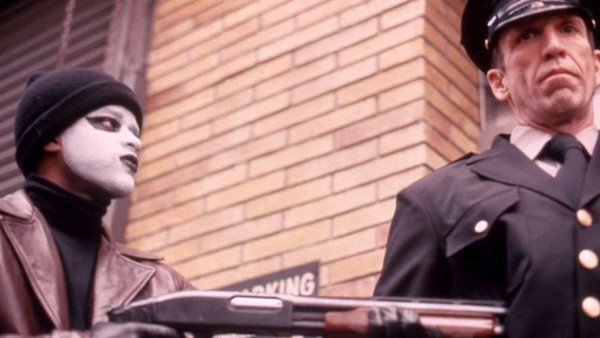 Co-produced, written, and directed by the Hughes brothers, Dead Presidents is a 1995 action thriller that highlights the long-term effects of war from a uniquely Black perspective.
Loosely based on the real-life events of Haywood T. Kirkland, whose story was told in the book Bloods: An Oral History Of The Vietnam War By Black Veterans, Dead Presidents chronicles the life of young black man Anthony Curtis (Larenz Tate) as he gradually drifts into a life of crime when he leaves his comfortable lifestyle to enlist in the aforementioned war. But after living through horrific scenarios and committing atrocities, he finds adjusting back to life in the Bronx an impossibility.
Unable to earn a living to support his young family, turning to alcoholism, and seeing what fates befell his friends who also served, Anthony and his friends join a militant group and plan to rob an armoured truck transporting money from a bank.
Spending so much time with Anthony and enduring his hardships alongside him throughout the war and beyond makes his downfall all the harder to watch. Made all the better with phenomenal performances all round, the closing moments of this film will leave a lasting impression on viewers that they won't forget.