10 Weird And Creepy Moments In David Cronenberg Films
Long live the new flesh.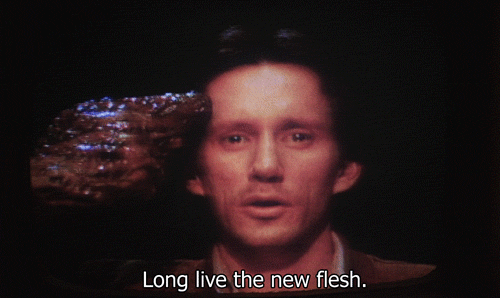 David Cronenberg remains the king of surreal and horrifying body horror in cinema. He may have branched into other genres such as avant-noir (Cosmopolis), gangster movies (Eastern Promises) and biopic dramas (A Dangerous Method), but his greatest work remains that which fuses his art cinema sensibilities with a dark and terrifying edge. From his early days as a director fusing schlocky horror with complex post-human science-fiction, to his more narrative- and character-driven recent work, Cronenberg has always been a master of the creepy, claiming that he thinks of horror films "as films of confrontation" that push film in increasingly artistic directions. Whether Cronenberg has a twisted imagination or can simply boast a sense of humour that is blacker than black, he has consistently created scripts, characters and images that are beyond the imagination of practically every other English-speaking filmmaker. It's not just his own creations that the Canadian director has succeeded in rendering visually repellant, either. He has adapted many controversial novels in his time (including the supposedly unfilmable Naked Lunch), succeeding in translating their darkest textual images into even darker visual ones. While there are many scenes in Cronenberg's films that merit inclusion on a list of his creepiest, strangest or most disgustingly brilliant moments, these 10 stand out as being particularly gruesome and memorable. They range from across his career, and encompass some of his own creations as well as his excellent adaptations.