10 Wildly Unnecessary Movie Sequels That Were Awesome Anyway
9. Jumanji: Welcome To The Jungle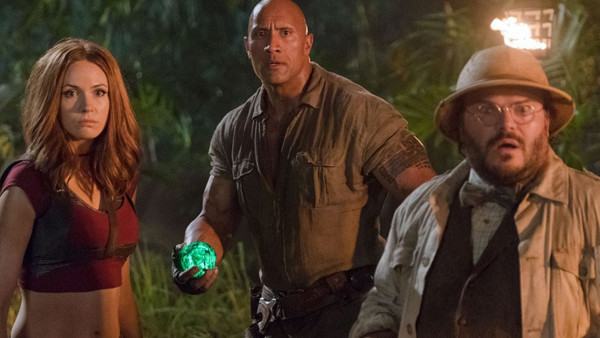 Seriously, was anyone really asking for another Jumanji film? While being a fun and imaginative adventure, the 1995 original never really came close to Robin Williams' best. And after the grossly underrated sequel, Zathura: A Space Adventure, failed to make its budget back, everyone was quite content letting the series die a slow and painful death.
Dwayne 'The Rock' Johnson then came in and changed all that (and not for the last time on this list). The decision to take Jumanji from a board game to a video game was inspired, giving them an opportunity to create some great comedic situations.
In fact, the manner in which video games were addressed and presented throughout the film was hilariously original. With the cast playing avatars of high school kids, it allowed everyone to play against type in a refreshing way, especially scene-stealer Jack Black.
Add in some exciting action sequences and moments of genuine heart, and you have a film that works as an action-adventure and even a coming-of-age film, funnier than most recently released comedies. It absolutely was the stand-out surprise hit of 2017.